Ultimate Guide to Sentosa Island
Whether you're a local who thinks you know all about Sentosa or a first-time visitor, this is the only guide you need for the top things to do in — and around — the 'State of Fun' this year.
Regardless of the type of vacationer you are, we guarantee you will enjoy these experiences and tips listed below.
Bypass the clutter and skip straight to the good stuff!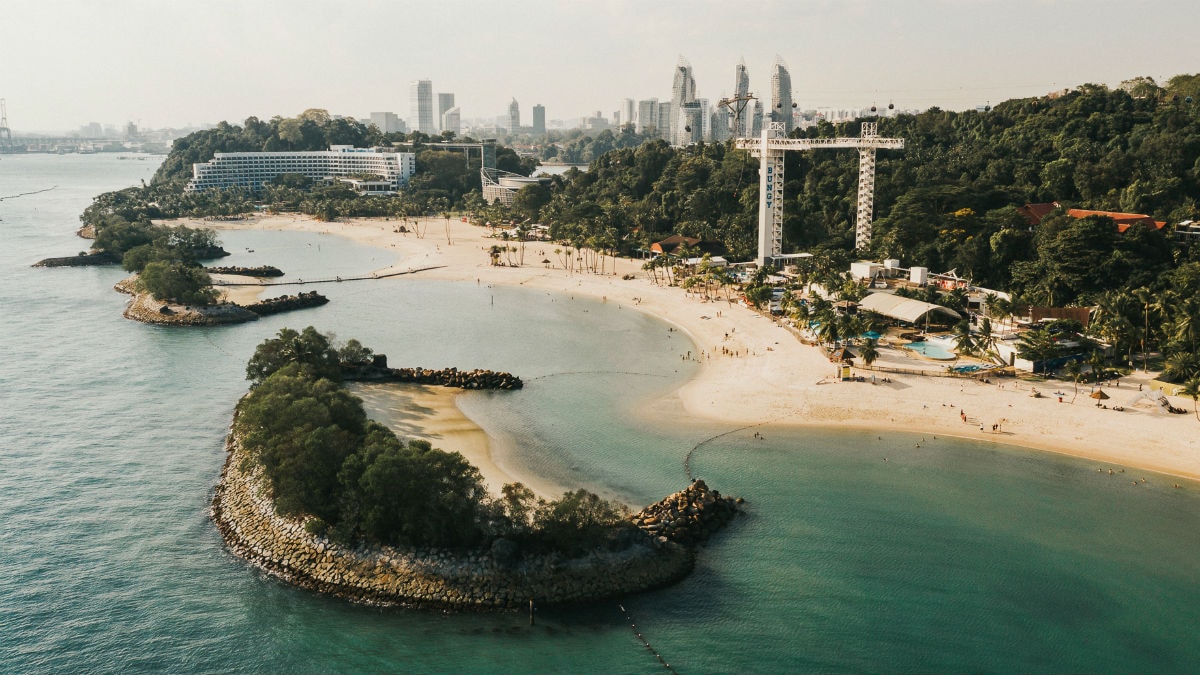 Image Credits: Sentosa
Adrenaline Junkies
• Go jetblading at Ola Beach Club
• Bungy jump off AJ Hackett
• Zip across the island at Mega Adventure Park
• Heart-pumping action at Headrock VR
Couples and Romantics
• Sail into the sunset with The Royal Albatross
• Dine 300 ft above the sea with Cable Car Sky Dining
• Visit ESPA – an oasis of tranquility for two
• Stay at a hotel exclusively for adults
Foodies
• A delightful spin to fine-dining at Table65
• Curate – where food and art meet
• Tropical islander food at Native Kitchen
• The island's best Indian food at The Royal Taj
• Mediterranean food by the beach at FOC
Family Vacationers
• A family-friendly hotel with a stunning pool
• Optical illusions at Trick Eye Museum
• Get starstruck at Madam Tussauds
Culture Vultures
• Relive history with The Singapore Bicentennial
• Travel back in time in a new heritage luxury hotel
• Gillman Barracks – the art enthusiasts' hangout
Nature Lovers
• Venture out into open waters with Ximula Sail
• Create your own private beach getaway
• Explore the various island habitats with Sentosa Nature Discovery
Sundown Folks
• Dance the night away at Tanjong Beach Club
• Savor stunning costal views at Bar Nebula
• Have your own version of F1 at Skyline Luge
• Enjoy dazzling fireworks from Wings of Time

Adrenaline Junkies
While Universal Studios Singapore comes to mind, it's not the only thing in Sentosa when it comes to thrills and spills. Skip the boring theme park queues — spend your time having fun instead!
1. Ola Beach Club

Image Credits: Ola Beach Club
Translated as "life" in Hawaiian, Ola Beach Club is the perfect mix of a little bit of everything for you to experience and enjoy. Located on Siloso Beach, this is a beach club, watersports centre, family playground and wedding venue all rolled into one.
Image Credits: Ola Beach Club
At Ola, you can test your nerves with a multitude of water sports, including kayaking, stand-up paddleboard, donut ride and water sports' coolest activity, jetpacking. Find out what it's like to propel yourself up to nine meters above the water! You can also go for the jetblade, with the "propulsors" underneath your feet instead of being attached to your back.
When you've had your fill of exhilaration, slow things down with a Hawaiian feast and some ice-cold drinks in the beachfront cabanas, lounge on the sunbeds or take a dip in the sun-glossed swimming pool!
Top Tip: Ola Beach Club regularly hosts special events and performances, so check out their calendar before you visit.
2. AJ Hackett Sentosa
Image Credits: AJ Hackett
A little farther down Siloso Beach, you'll come across the 50 metre-tall centrepiece of AJ Hackett Sentosa, Singapore's first and only bungy tower.
Take your pick from exciting activities like the good old bungy jump, or the Giant Swing that sends you sailing through the horizon at 120km/h!
Image Credits: AJ Hackett
We'd also recommend a good warm up via the Skybridge, a see-through boardwalk designed to help overcome the fear of heights!
Top tip: AJ Hackett is actually one of the best spots on the island to catch the sunset - plan your visit between 6-7pm, right before its closing hours!
Show your hotel keycard for S$20 off Bungy Jump (per pax), S$10 off Giant Swing (per adult) and free Skybridge access (up to 2 adults for all rooms and additional 3 children for Family/Deluxe Family Rooms).
3. Mega Adventure Park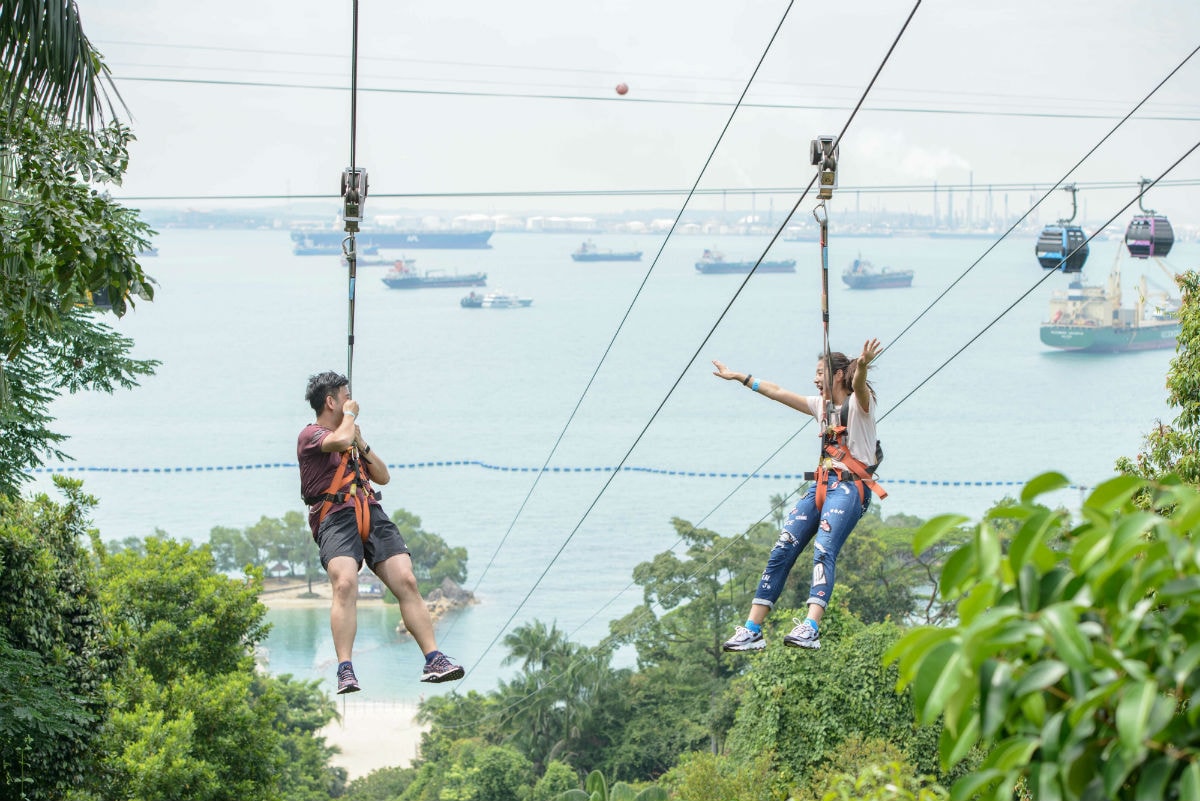 Image Credits: Mega Adventure Park
Head over next to Mega Adventure Park designed to help people challenge themselves through adventure.
The park features four different ways to get your heart racing, ranging from a 36-obstacle treetop ropes course to the world-famous MegaZip, a zipline above the canopy that will have you descending like an eagle swooping down on its prey.
Top tip: Show your hotel key card for S$10 off 'Zip Climb Jump' package (per pax).
4. HeadRock VR
Image Credits: HeadRock VR
Who says indoor activities can't get your heart pumping as well?
Step into HeadRock VR and prepare yourselves for one of the biggest Virtual Reality (VR) theme parks in Southeast Asia.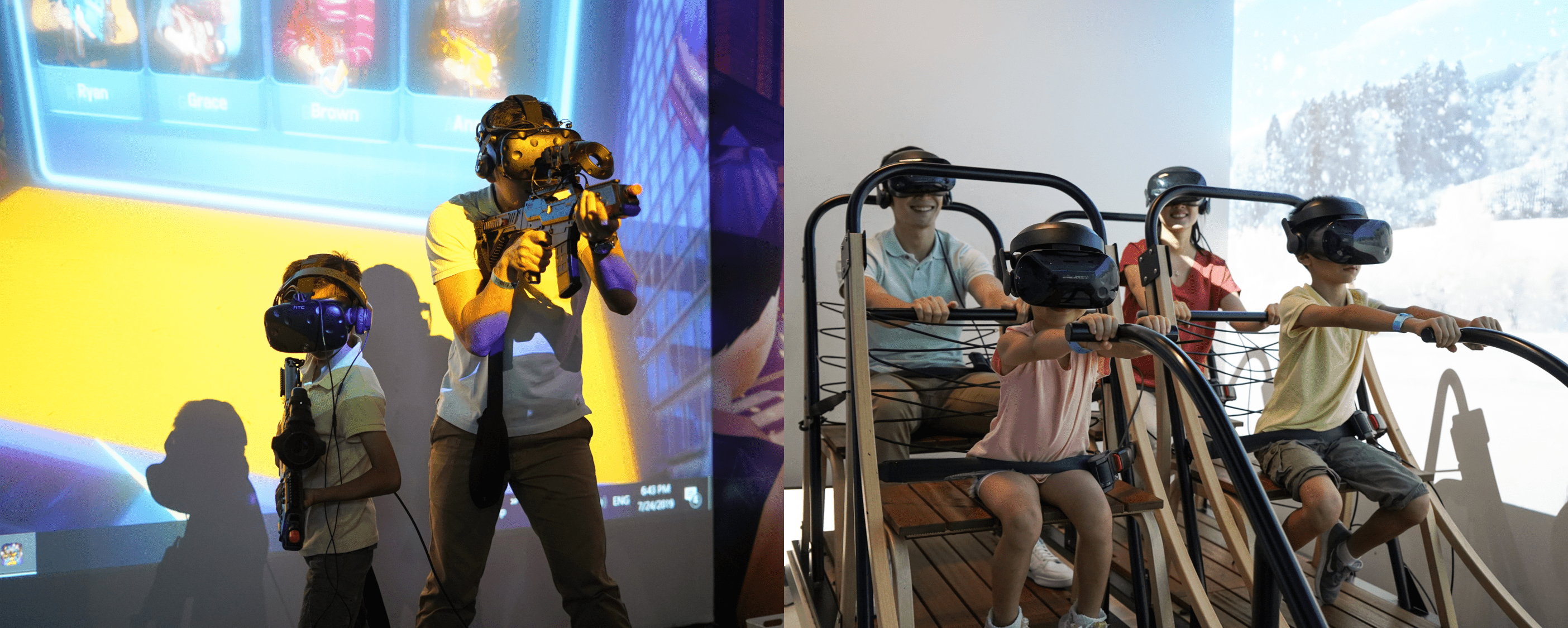 Opened just at the end of 2018, HeadRock VR has 11 immersive games that will take you into an alternate reality, such as swinging from branch to branch through a dense jungle like Tarzan, sailing on strong currents and rumbling rapids in a raft, or defending humanity from zombies (who are cuter than they are scary).
The best part is, you can play most of the games together in a cooperative, shared experience with your family and friends!
Top tip: For heart pumping action, head straight to the Blue Zone for rides like Storm Blizzard, Jump Jump and Flying Dive!
The Couples & Romantics
Families aren't the only ones who get to have fun in Sentosa. These activities below are perfect for romantic occasions, special celebrations or simply to have a lovely time together!
5. The Royal Albatross
Image Credits: The Royal Albatross
The only tall ship in Singapore, The Royal Albatross is a redesigned 22-sail superyacht that uniquely combines modern technology with the romance of traditional sailing.
Image Credits: The Royal Albatross
Just imagine: a romantic sunset dinner between you and your partner on the upper deck, serenaded by a live singer as you rock to the rolling waves and feel the cool sea breeze on your skin. All the while, the ship is sailing around Sentosa Island, bringing you iconic sights like Marina Bay Sands, Esplanade and Sentosa Cove from a different perspective.
After your dinner and a couple of glasses of champagne, have a slow dance under the stars. Quite the night to remember, don't you think?
Top tip: If sunsets is your kind of thing, go for the Sunset Sail and Dinner Cruise. But if you prefer dazzling fireworks, head for the City Lights Dinner Cruise instead!
6. Singapore Cable Car's Sky Dining
Image Credits: One Faber Group
If dinner on the sea isn't your thing, how about one up in the air? Try the Cable Car Sky Dining, where you'll savor a 4-course dinner in a private cabin with your partner.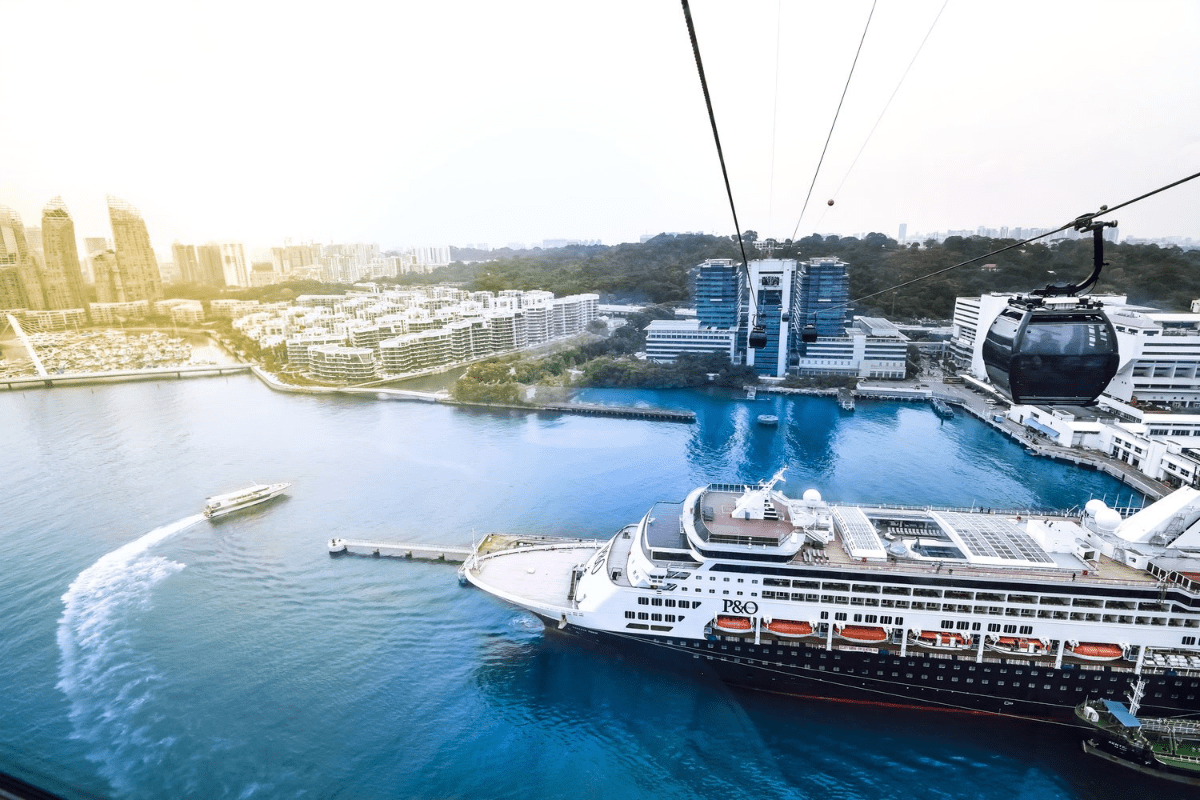 Image Credits: One Faber Group
Set against the stunning cityscape lights, enjoy 360º panoramic views as you travel between Sentosa Island and Mount Faber on mainland Singapore. When you're at Mount Faber, don't forget to ring the Bell of Happiness — said to bring everlasting bliss to those who ring it together!
Top tip: The cable car ride lasts for three rounds (90 mins) only if you arrive for dinner before 7pm. Book online with promo code 'FEHSKY10' and enjoy 10% off Cable Car Sky Dining in the Stardust Cabin.
7. ESPA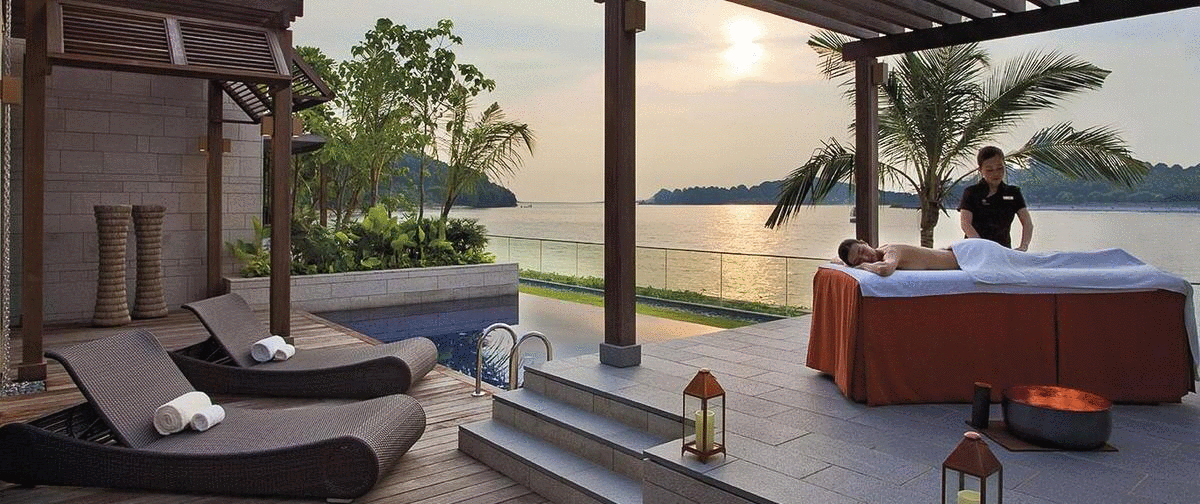 Image Credits: Espa
Revitalise your body, mind and soul with your significant other at ESPA, an award-winning oasis of tranquility.
Let nature do its work of wellness with ESPA's signature facilities such as the forest onsen pools, rock saunas, ice fountains and outdoor vitality pools. Relax through nature-based treatments, ranging from massages and spas to facials and cleansing rituals for true, deep healing.
Top tip: For the ultimate indulgence, book ESPA's Social Spa for Two package and luxuriate in the Beach Villas Private Spa Suite, with its own steam shower and dipping pool.
Also, you can quote "FAR EAST SENTOSA" and enjoy 1-for-1 Day Pass for ESPA Facilities and 15% off Body and Face Treatments. (Do note that advance reservation is required)
8. The Outpost Hotel Sentosa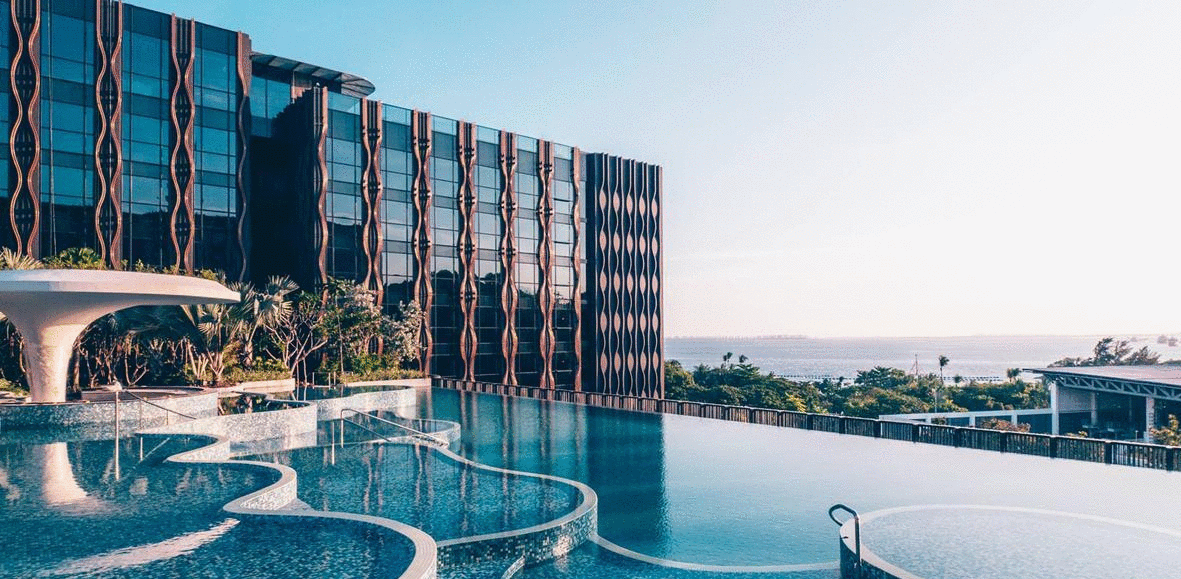 To complete your romantic retreat in Sentosa, there's no better place to stay than at The Outpost Hotel, a new hotel exclusively for adults.
Located between two iconic beaches of Sentosa in Siloso and Palawan, enjoy great access to top attractions, a stunning pool, scenic island and coastal views.
The highlight of the hotel is its customizable concept which allows guests to book their own room views, and the freedom to also curate their own mini bar.
As the cherry on top, visit 1-V:U located on the hotel's rooftop for the island's first and only rooftop day-to-night lifestyle destination featuring a coastal-luxe Day Club and smart casual Restaurant — arguably one of the most romantic locations in Sentosa.
If you consider yourself a tastemaker, then do check out this article featuring a thoughtfully curated itinerary couples with discerning tastes, perfect for those staying at The Outpost Hotel.
Top tip: Access is complimentary for guests of The Outpost Hotel!
The Foodies
Did you know that Sentosa actually houses some of the best restaurants in Singapore? From local classics to international delicacies — and everything in between — here are the places to visit if you love food!
9. Table65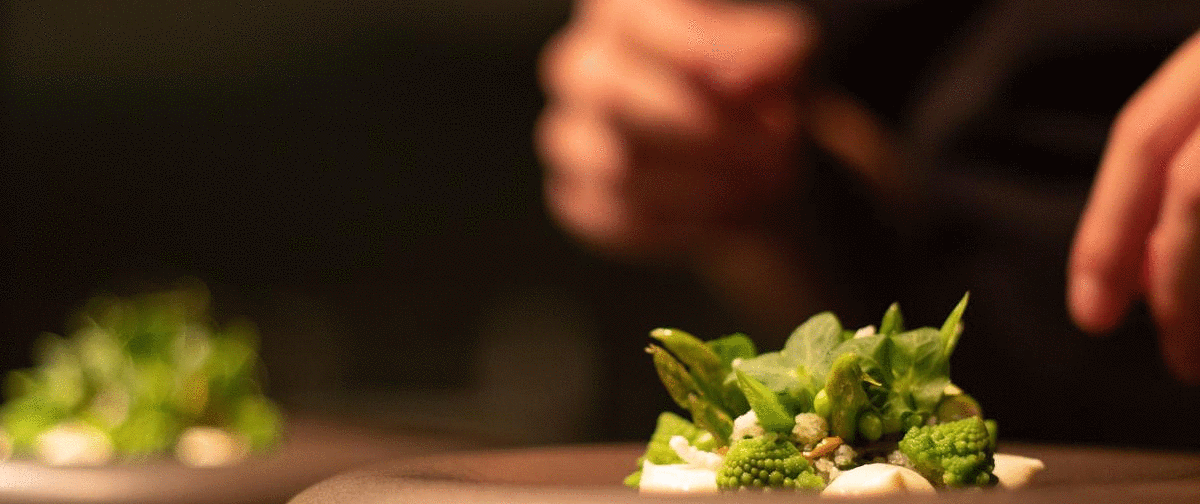 When does dining become more than just a meal, but an experience in itself? At Table65, it's through visual projections and levitating creations that bring a life of its own to the dish in front of you.
Helmed by celebrated chefs Richard van Oostenbrugge and Thomas Groot, Table65 is a 'no pretense', fine-casual dining restaurant that breaks out of all the boxes of culinary excellence. Focused on extracting the true essence of the ingredients, the pair present their creative and playful take on modern European cuisine, and invite you to join their adventure in an interactive setting at the communal chef's table.
What's more, Table65 has been awarded a Michelin star in 2019!
Top tip: Try their signature dessert 'Apple' and feel free to dress comfortable, Table65 has no dress code.
10. CURATE
Image Credits: Curate
Fancy a menu that's constantly refreshed and rotated? You'll want to visit CURATE, an award-winning restaurant that hosts culinary "exhibitions" four times a year in its "Art of CURATE" dining series.
If you regularly follow the Michelin Guide, you have no excuse not to be making regular reservations here. Creative, exquisite menus are created by international chefs from Michelin-starred restaurants in tandem with resident Chef Benjamin Halat, pushing the boundaries of gastronomy. Besides the showcases, Chef Halat's in-house menus are available all year, mixing modern European cuisine with international influences.
Top tip: Each "Art at CURATE" menu is available for only a week, so make sure to check the calendar and book in advance!
11. Native Kitchen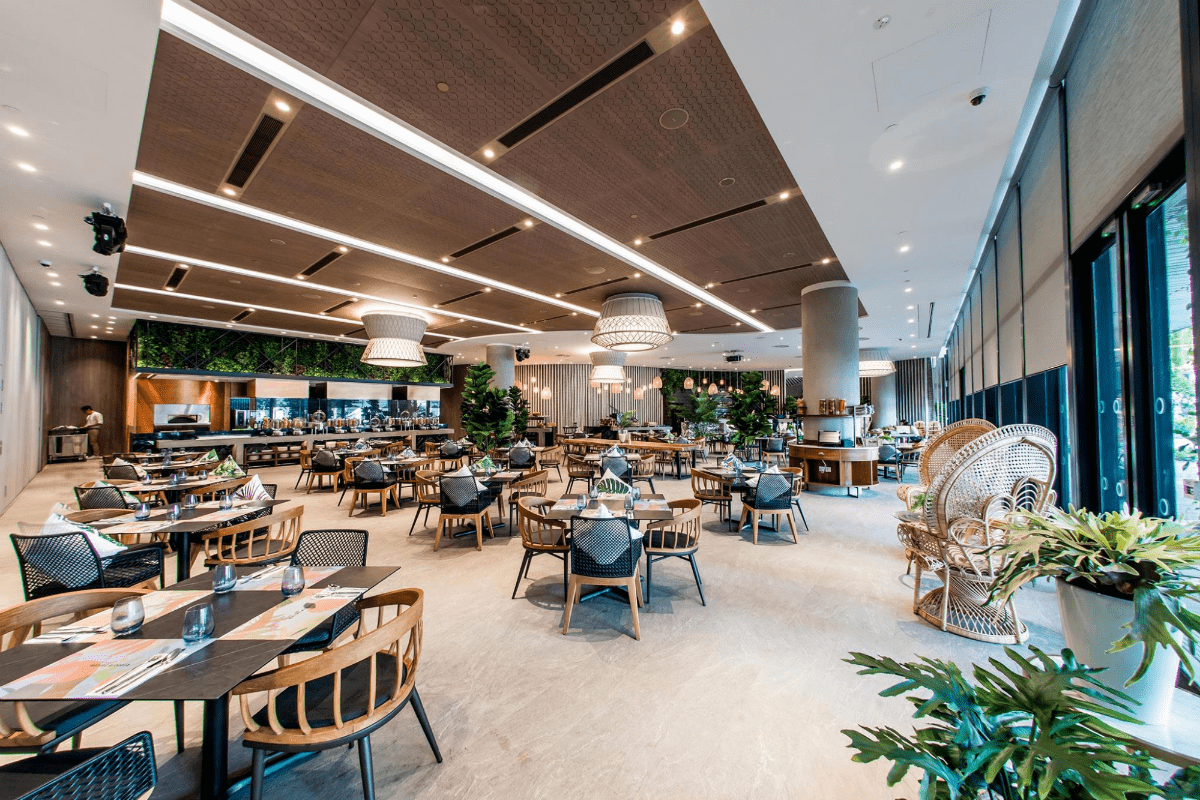 Is it a beach island holiday if you don't try some islanders' food? Head over to Native Kitchen, the resident restaurant of Village Hotel Sentosa. In the spirit of island living, communal dining is embraced here, as diners are taken on a culinary adventure with an Asian and Polynesian menu.
Peppered with dishes from the land and the sea with a tropical twist, its menu features signatures such as Mojo Pork Cubano Sandwich, Bebek Goreng and even local favourites like Nasi Lemak and Hainan Island Chicken Rice, all prepared using only the freshest ingredients.
If you're the type to wake up early while on vacation, the Native Kitchen also serves up a daily breakfast buffet in the morning!
Top tip: Show your hotel key card for 10% off for dine-in lunch and dinner!
12. Royal Taj
Image Credits: Royal Taj Sentosa
Royal Taj whips up modern Indian cuisine and buffet carefully designed to the highest quality — embodying the principles of the meticulously restored Mess Hall building which the restaurant is located in.
Expect nothing less than the hallmarks of Indian dining: rich and exotic spices, warm hospitality and generous servings!
Top tip: Show your hotel key card for 20% off lunch and dinner buffet, and ala carte items.
13. FOC Sentosa
Image Credits: FOC Sentosa Facebook page
Did you think we were going to miss out on seafood? Definitely not!
Inspired by Barcelona's world-famous beach culture, FOC is not an acronym, but a translation of "fire" in Catalan (the primary language spoken in Barcelona). The people behind the restaurant have taken pains to construct an authentic Mediterranean experience for its patrons, including the food, service and laid-back atmosphere.
Sourced from Spanish and Asian markets, there's a tantalising and mouth-watering selection of food, including the signature tapas, paellas, barbecue grilled seafood, fish and meat. You'll feel like you've been transported to Barcelona while having your bellies filled!
Top tip: Two different menus are served here, one for the restaurant and one for the beach bar. Order from both menus for the ultimate feast!
The Family Vacationers
Sentosa is an absolute holiday haven for families, with endless family activities to choose from!
Of course, it's not possible to go for a whirl on each of them, so we've narrowed down to the tried-and-proven favourites that will have both parents and kids having a whale of a time!
14. Trick Eye Museum Singapore
Image Credits:
Trick Eye Museum Instagram page
Let your imagination go wild as the lines between reality and illusion become blurred at Trick Eye Museum Singapore!
Awaken your senses through immersive sounds, lighting and other special effects that will have you running around in circles at the internationally renowned optical art museum from Korea.
You must have seen photos of your friends in an enclosed room where one of them has mysteriously become a giant! That's just one of the many interactive 3D and Augmented Reality (AR) exhibits that bring art to life.
Top tip: Show your hotel key card for 30% off tickets. (max. of 4 tickets per transaction)
15. Village Hotel Sentosa
Looking at this photo, you may be wondering if there's a new theme park in Sentosa that you didn't know of. This is actually the hotel pool of Village Hotel Sentosa, the newest hotel in Sentosa that specially caters to families!
The Pool Deck boasts four themed pools, each representing a different marine or riverine habitat, ranging from the Lazy River inspired by the Amazonian Rainforest to the Pamukkale Pool modelled after the cascading pools in Turkey.
The pools also feature exciting Kiddie pool games such as Bubble Shooter and Pong Toss that's sure to keep your kids entertained for hours! And while the children splash around in delight, you and your partner can relax in a much-deserved respite and lounge at the Pamukkale Pool, a stunning infinity pool overlooking Siloso Beach.
On Saturdays, families can share some bonding time after sundown when Movie Night comes on — a family-friendly movie screening by the pool, accompanied by an amazing ambience of the pool surface marbling in the warm lights.

A family vacation is rarely a true holiday for parents due to the endless logistics and planning involved. We hear you, so check out our specially curated itinerary here, featuring a vacation experience that both parents and kids can enjoy!
Top tip: Check out our special offers here to enjoy exclusive perks such as 24-hour stay, free upgrade, our very own Supersize Kids' Pack, Sentosa Fun Pass tokens, and more!
16. Madam Tussauds Singapore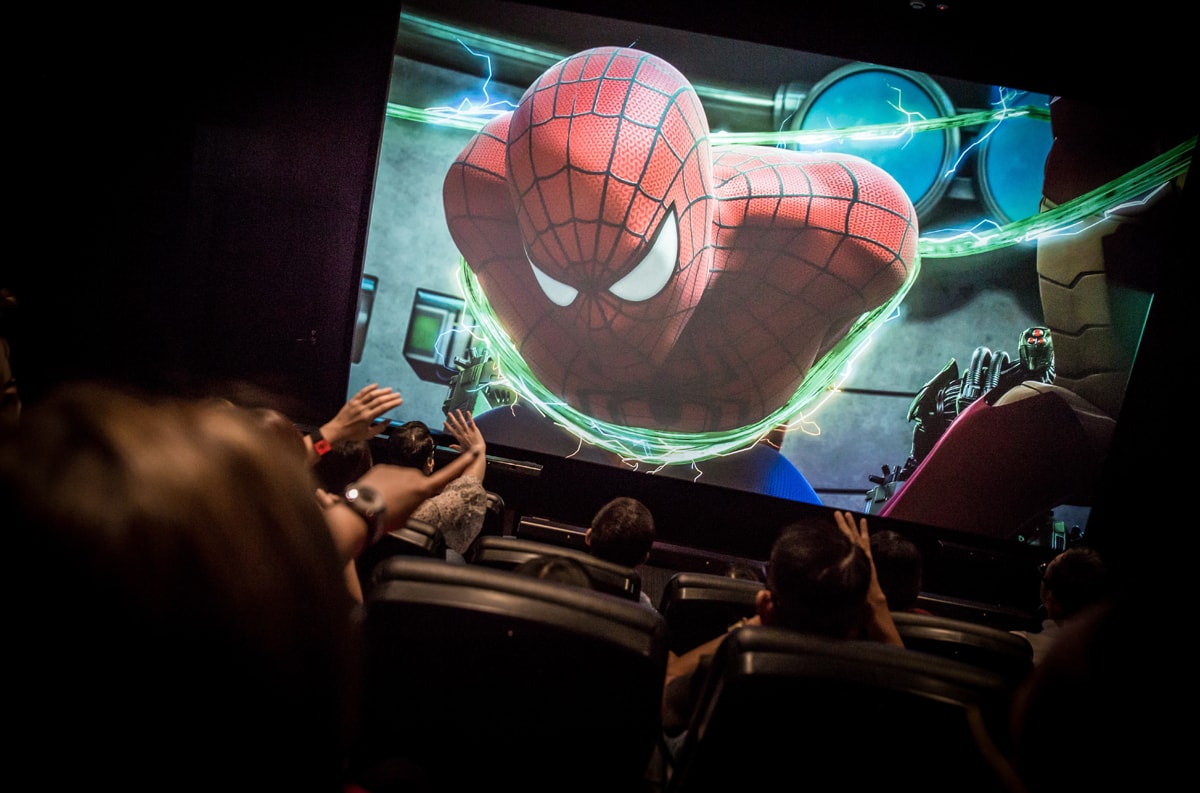 Image Credits: Madam Tussauds Singapore


Immerse yourself with 1 ticket, 5 experiences: Images of Singapore LIVE, Ultimate Film Star Experience, Spirit of Singapore boat ride, Madame Tussauds Singapore, and Marvel 4D Cinema. Here's your chance to stand toe to toe with legends from Hollywood to Bollywood, Asia and beyond!
Top tip: Show your hotel key card and enjoy 25% off Full Experience tickets!
The Culture Vultures
No, Sentosa isn't just all about fun and games. If you have a keen appetite for heritage and culture, check out these activities below to delve into the historically-rich side of Sentosa.
17. The Singapore Bi-centennial – Sentosa

Image Credits: Michael Spencer
Did you know that Sentosa's history extends even beyond the landing of Sir Stamford Raffles? In line with this year's Singapore Bicentennial commemorations, we explore the island's past, all the way back from its intriguing origins as a pirate village with this exciting list of programmes here!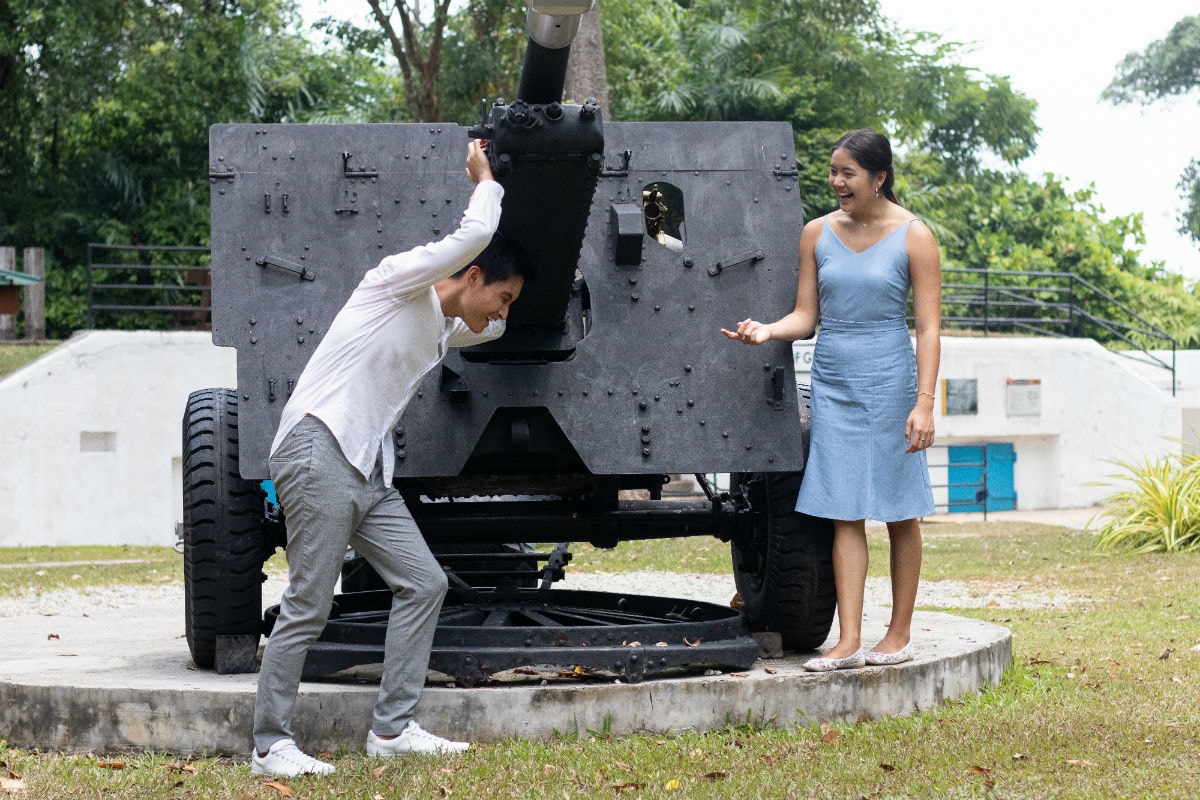 Walk through the military encampments, tunnel networks and secret reservoirs constructed by the British at Mount Faber and Sentosa to defend their naval base in Keppel back in Singapore's colonial days. This programme with will take you to Mount Faber, Fort Siloso and Fort Serapong, where you will hear first-hand accounts of WWII from former villages and soldiers.
18. The Barracks Hotel Sentosa
Steeped in Singapore's colonial heritage just like Sentosa, The Barracks Hotel was a former artillery outpost, today restored and repurposed as a rustic hotel that pays homage to its past. Exuding an old-time charm and ambience, guests are invited to a journey in time and embrace Sentosa through the years.
Timelessness is of the essence here, as you embark on an exclusive guided heritage tour within the hotel precinct, or share a bottle of carefully aged wine within the understated, bronzed interiors of the Barracks. As you wander into an adventure of discovery and exploration, your every need will be met with utmost attention and expedience so you can focus on being present in the moment.
Top tip: The hotel provides an upgrade option which features premium arrival pick up, exclusive immigration arrangement, a private JEEP land transfer and champagne afternoon tea for two.
19. Gillman Barracks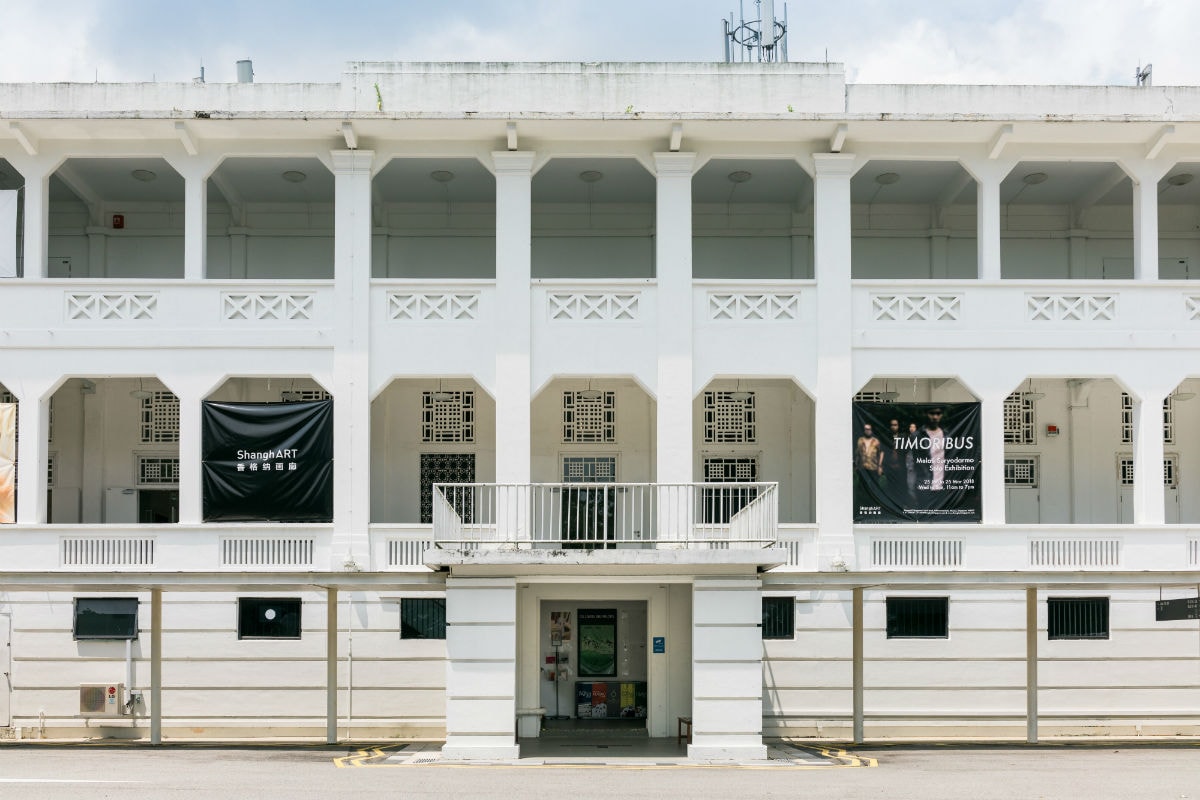 Image Credits: Gillman Barracks
Just a 10 minute drive away from Sentosa is Gillman Barracks, another former military barracks – restored into an enclave of galleries and art organisations. One of the biggest venues for Singapore's art scene, Gillman Barracks showcases and contributes to the development of visual art in the region and beyond.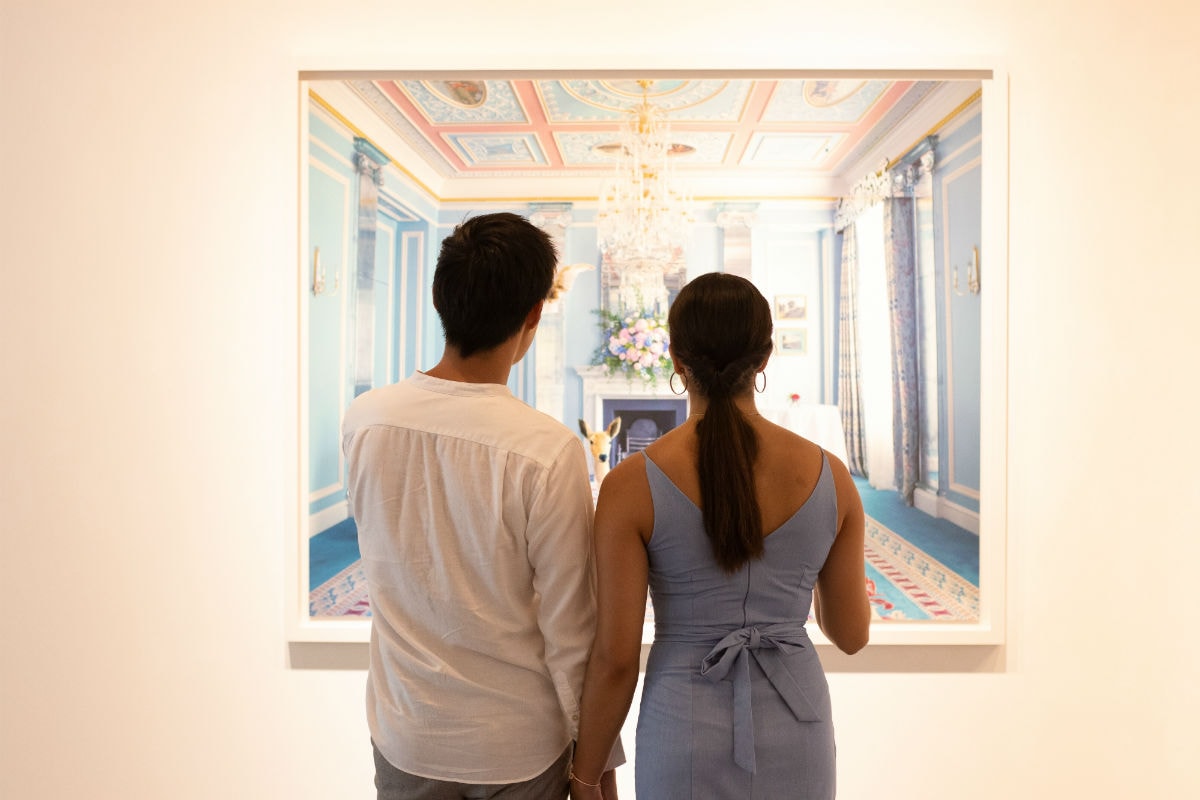 The exhibitions put up here are regularly rotated, featuring independent, local and international artists specialising in contemporary works and installations. If you're an art lover or collector, you should definitely frequent Gillman Barracks, especially when the exhibitions are free of charge!
Top tip: There are free tours conducted by Friends of the Museum every Saturday evening, join them for a deeper understanding of the art pieces!
The Nature Lovers
Sometimes, all we want on a holiday to get away from the concrete jungle. While land-scarce Singapore is highly developed and urbanised, this 'Garden City' still has opportunities for you to get in touch with Mother Nature around Sentosa, so dive right in below!
20. Ximula Sail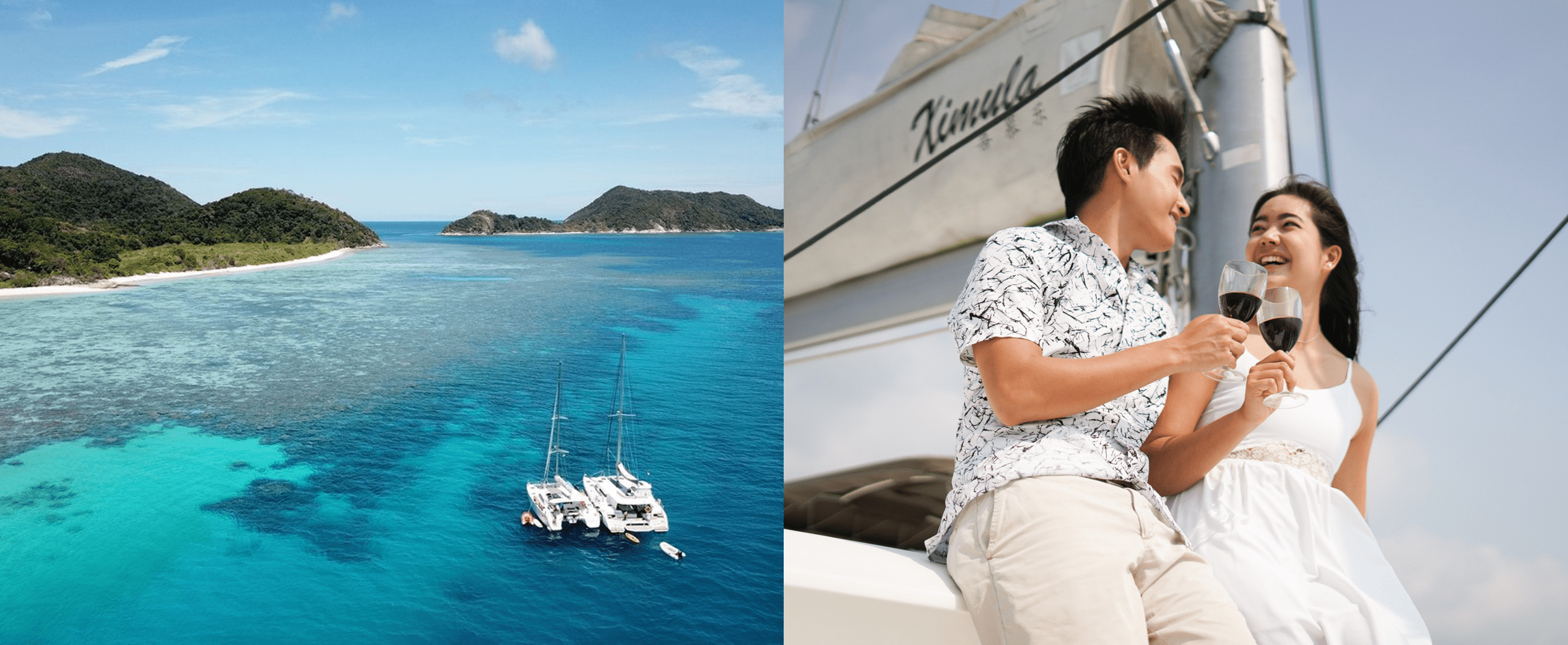 Image Credits: Ximula Sail
Venture beyond the shores of Sentosa and head out to the open sea with Ximula Sail! Get a glimpse of what it's like to own a yacht for a day as you sail along the Southern Coast, away from the bustling city for some quiet time with mother nature. Ximula Sail also comes with stand-up paddle boards, kayaks and snorkeling gear just in case you're itching to get wet!
And yes, they do cater for special occasions like wedding proposals, anniversary and birthday celebrations too!
If you're all about romantic surprises and memorable moments, we'd recommend you give Ximula Sail a try!
Top tip: Subscribe to their mailing list to get S$100 off your first yacht experience!
21. Beaches on the Southern Islands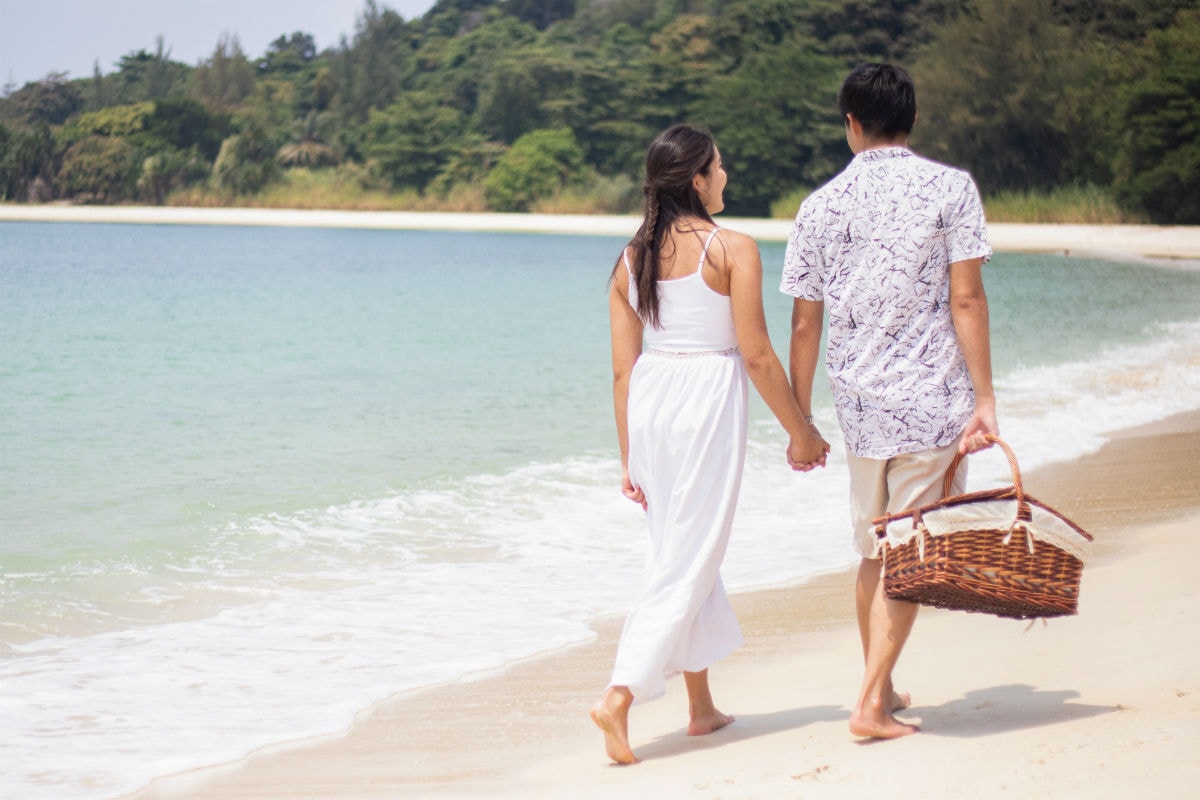 Lined with beach clubs and a variety of outdoor attractions, the beaches of Sentosa can sometimes get too crowded for those who just want to enjoy the sea breeze and listen to the ocean waves.
Fret not, secluded, pristine beaches on the Southern Islands of Singapore await!
Image Credits: Singapore Island Cruise
If chartering a private yacht sounds too fancy, you can always take a ferry ride from the harbour and go on an island-hopping tour around the cluster of Sisters' Islands, St. John's Island and Lazarus Island. Here, you can kayak, cycle or pack a basket of fruits, light bites and a bottle of wine for a quiet picnic!
Top tip: Lazarus Island and St. John's Island are linked and connected via a causeway, which takes a short 15-minute walk to cross. Don't miss exploring them both.
22. Sentosa Nature Discovery Trail
Image Credits: Sentosa
Ever wondered what flora and fauna inhabit Sentosa as their natural homes? Go on the Sentosa Nature Discovery Trail and learn about the eight types of habitat here, including coastal rainforests, rocky seashores and wetlands!
There are interactive exhibits, sculptures and a lookout point along the trail, see if you can spot all the different species!
Top tip: Hotel guests can participate in the hotel's family-friendly Scavenger Hunt activity while visiting the Sentosa Nature Discovery trail. Guests who complete the hunt will receive a token from the hotel's front desk.
Sundown Folks
We don't blame you if you think that Sentosa is nothing but sun, sand, and sea. But over the years, Sentosa has grown to become a premier nighttime destination, and not just for its buzzing nightlife too. Stay past sundown and watch the island come alive!
23. Tanjong Beach Club
Image Credits: Tanjong Beach Club
A mainstay of Sentosa's beach culture, Tanjong Beach Club is a lively beach club in the day. Come nightfall, however, it turns up the style and the beach club turns into an elegant beachfront diner.
With the shores and swaying palm trees as backdrop, enjoy a romantic dinner for two or host a luxurious dinner party under the stars — complete with white linen, silverware and gourmet cuisine.
Image Credits: Tanjong Paradisco
The beach club also has epc beach parties after dark on selected days, with the weekly Smack My Beach Up Sundays and special events like Tanjong Paradisco that'll have you dancing on the sand all the way into the night!
Top tip: Tanjong Beach Club frequently throws dance parties so don't forget to check out their Facebook page here to plan the perfect day to visit!
24. Bar Nebula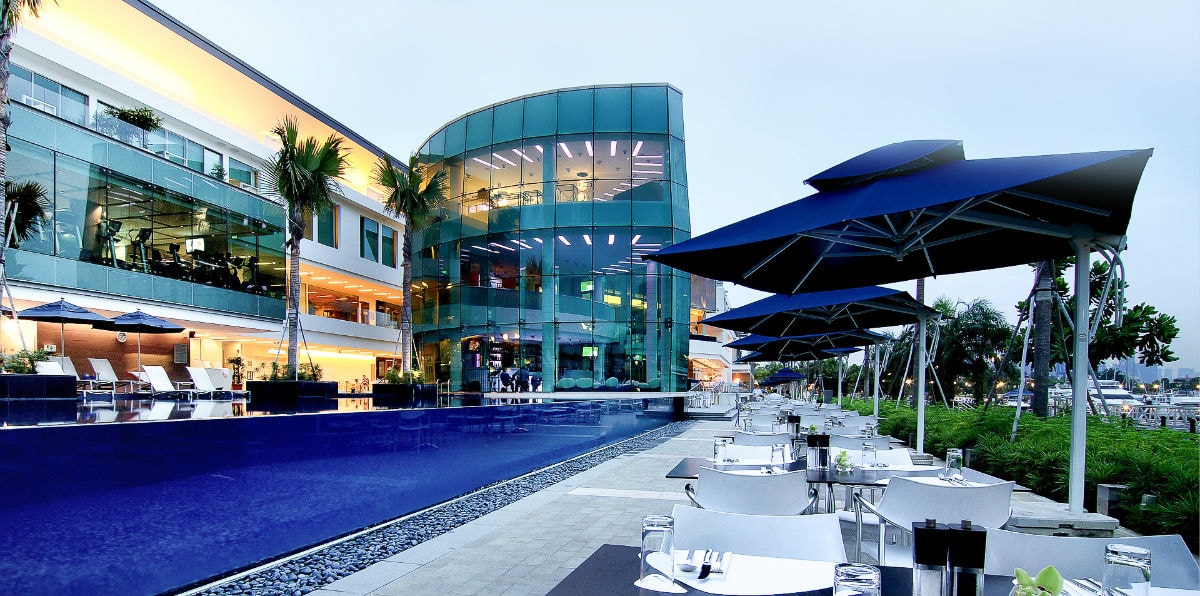 Image Credits: ONEº15 Marina
If you're one for a more refined seaside experience, Bar Nebula is the place for you. Before you even enter the elegant bar located at ONEº15 Marina, you'll notice the difference right away.
High ceilings, full-length glass windows and ambient lighting within Sentosa Cove's glass tower sets the mood for a lovely evening, where you can sip on the finest wines, champagne and cocktails while you take in views of the neatly lined rows of superyachts.
Top tip: Being the specialty here, the single malt whiskies are of the highest quality and incredibly smooth. Go for a glass and fully savour it — neat, of course.
25. Skyline Luge (Night)
Image Credits: Skyline Luge
Echoing Singapore's very own iconic F1 Night Race, Skyline Luge also features the world's first night luge.
First, hop on the Skyride's chairlift which takes you up in the air for a bird's eye view of Sentosa. When you reach the top, choose any of the 4 luge tracks available and compete in exhilarating gravity thrill rides of over 600 metres each!
Race through the vibrant coloured lights illuminating the tracks for an intensified experience like no other!
Top tip: Show your hotel key card to enjoy $3 off Family and Individual Combo Packages. If you visit from 7-8pm, you might even be able to catch fireworks from the neighboring Wings of Time attraction while speeding down the tracks!
26. Wings of Time
Image Credits: One Faber Group
The world's first permanent night show set in the open sea, Wings of Time is an award-winning display of lights and 3D imagery, all cast onto a larger water screen, accompanied by pyrotechnics and music production.
The performance tells a story of a mystical bird who, finding his way back home, travels through a constellation of time periods and activities, ranging from the Industrial Revolution to an underwater world.
Top tip: For a more private and pleasurable viewing experience, catch Wings of Time's stunning fireworks finale from the comfort of the Pool Deck at Village Hotel Sentosa or Sky Pool at The Outpost Hotel (access only for guests aged above 12 years old).
Book your tickets here for 15% off Standard Seat.
The crème de la crème of Sentosa's many offerings, you're assured of an unforgettable holiday on the island when you follow this guide. If you can't manage to fit all these activities on a single trip, you're always welcome to return to Sentosa again!

Information is accurate at time of publication. Terms & Conditions apply for partners' benefits.