Staycation
What's Great About Staycations & Why You Should Go On One
Tired of posting throwback vacation photos? We are all wishing to throw everything away and jet off on an airplane to somewhere far far away. But what if there was a way to go on vacation without leaving the country? While you are eagerly waiting for leisure travel to resume, a staycation is the closest thing we have to a holiday.
Here's a lowdown of why you should treat yourself to a staycation.

1. Staycations are easy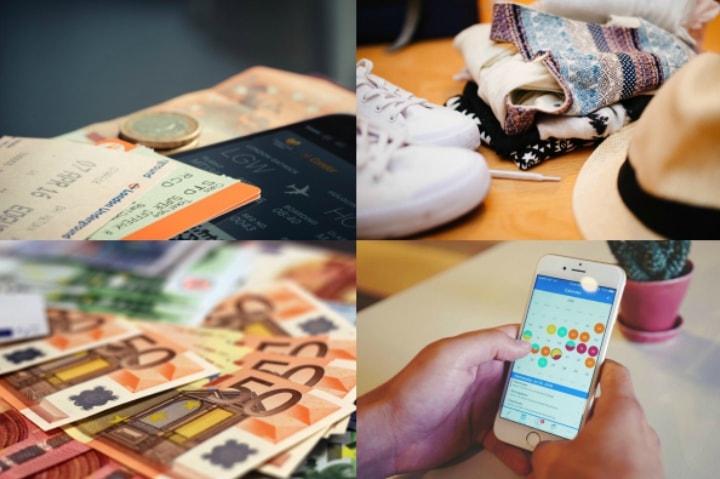 With staycations, you get to save the hassle that comes with the booking of air tickets, last-minute packing, currency exchange, the mad airport dash, planning of leave, complex itinerary planning and so on. And those pre-trip anxiety and post-holiday blues? Pretty much non-existent.

2. Staycations are affordable
Cost is, inevitably, one of the biggest banes of travelling overseas. Airplane tickets, accommodation, transportation, food & itinerary expenses easily add up to at least a S$500 holiday for two. Staycations however, starts from S$158 NETT, making them a great and cost-effective getaway!
Here are our top picks: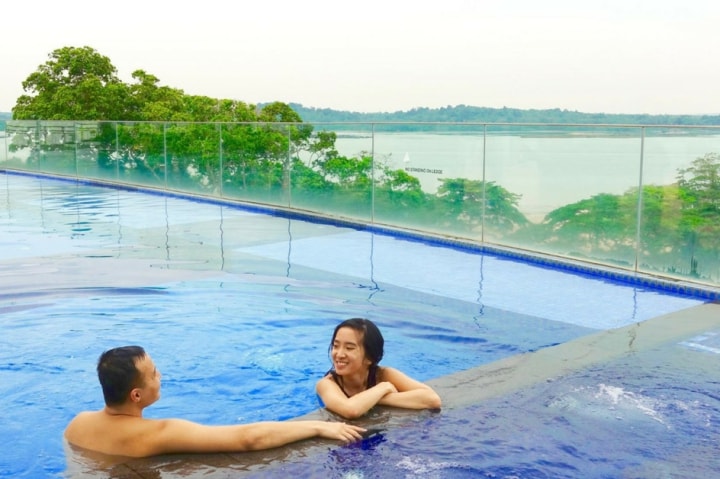 Village Hotel Changi – A staycation by the coast
For S$158 NETT only, you get to stay a hotel like Village Hotel Changi, a popular choice for staycationers looking for a weekend escape. Enjoy a respite far away from the city's hustle and bustle as you plane-watch from the infinity pool, take an evening walk along Changi Coast or head over to Pulau Ubin for an afternoon of adventure. There's just so much to do in and out of the hotel!
The Quincy Hotel – Ranked #6 on TripAdvisor
Fancy something a little more unconventional? For S$246 NETT, enjoy a boutique experience like the one at The Quincy Hotel! Tucked in a quiet corner just off Orchard Road, this romantic hidden gem is but a stone's throw away from a bevy of malls and restaurants. Step in and dive headfirst into a wonderland of quirky decor, obliging staff and an infinity pool looking over all of Orchard Road. Enjoy the hotel's All-Day Light Refreshments and free-flow evening cocktails. On Saturdays, you can even catch a movie by the pool!
3. Staycations can be quite the experience
More than just a day spent in a hotel, staycations have the ability to alter moods, making you feel as if you're at a different place and time! Take for example, luxury boutique hotels like The Barracks Hotel Sentosa. From minibar housed in converted steamer trunks to rustic old-world writing desk, this hotel immerses guests in its rich history, providing an alternate stay experience.
The Barracks Hotel Sentosa | Ranked #1 Hotel in Sentosa on TripAdvisor
Themed hotels are all the rage right now and it's not hard to see why. From that of staying in a warehouse, museum or even a capsule, staycations provide you the opportunity to experience something different. Even if it's just for a weekend, you get to feel as if you're transported to an entirely different time and place.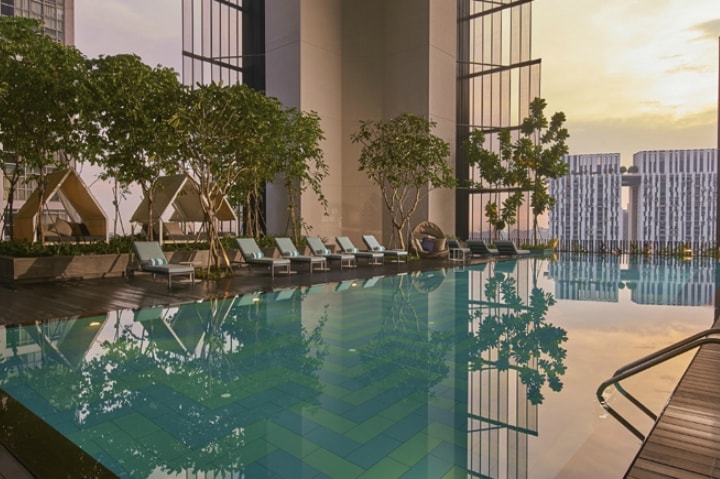 Oasia Hotel Downtown | Overlooking Singapore's cityscape
But hey, what's a hotel stay without a great view to boot? Many staycation hotels boast amazing views! Sit back and get some well-deserved respite far from the hustle of the city. Feel on top of the world as you splash about in a sky-high infinity pool, or watch life unfold on the busy streets below while you stay enveloped in the hotel's ambience of peace and serenity.

There are tons of staycation options other than the above three. Culture buffs or city dwellers, honeymooners or the group of girlfriends – there's something for everyone!
4. Staycations make the perfect gifts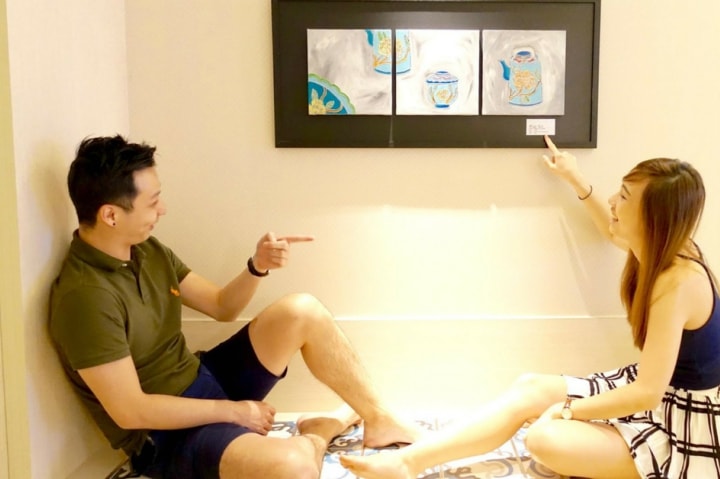 Pamper your loved ones with a romantic stay
Got that big special day coming up? Be it birthdays, anniversaries, or just a yearning to spend some quality time with your other half, a staycation always makes for a good gift! Take a mundane weekend and turn it into a memorable one!
5. Staycations are a great excuse to do something out of the ordinary
"Busyness" has its grip on us on a day to day basis. Staycations have the ability to slow things down, giving you the luxury to explore parts of Singapore that you've previously never stepped foot in! Singapore may be small, but it's filled with exciting things to do that we bet you never even knew existed.
Beyond those activities, we also suggest being a Tourist from Home!

Start by understanding Singapore's heritage and you will find some hidden gems along the way, guaranteed! Try visiting the rows of restored shophouses in the vicinity of Ann Siang Hill and Club Street, where rich history meets hip and trendy shopping & dining. Take our advice and use the trail provided from NParks to elevate your experience.

Now let's move on to Singapore's history. What better way to experience this than visiting key historic venues that were an integral part of the nation's history? Battlebox is a former WWII British underground command centre inside Fort Canning Park, which is where the British made the decision to surrender Singapore to the invading Japanese. Visitors to this museum will get also get to explore and experience the underground bunker.

The next stop would be the historic Former Ford Factory, where the British forces surrendered to the Imperial Japanese Army. The exhibits showcased here will bring you back in time and is definitely an enriching experience not to be missed!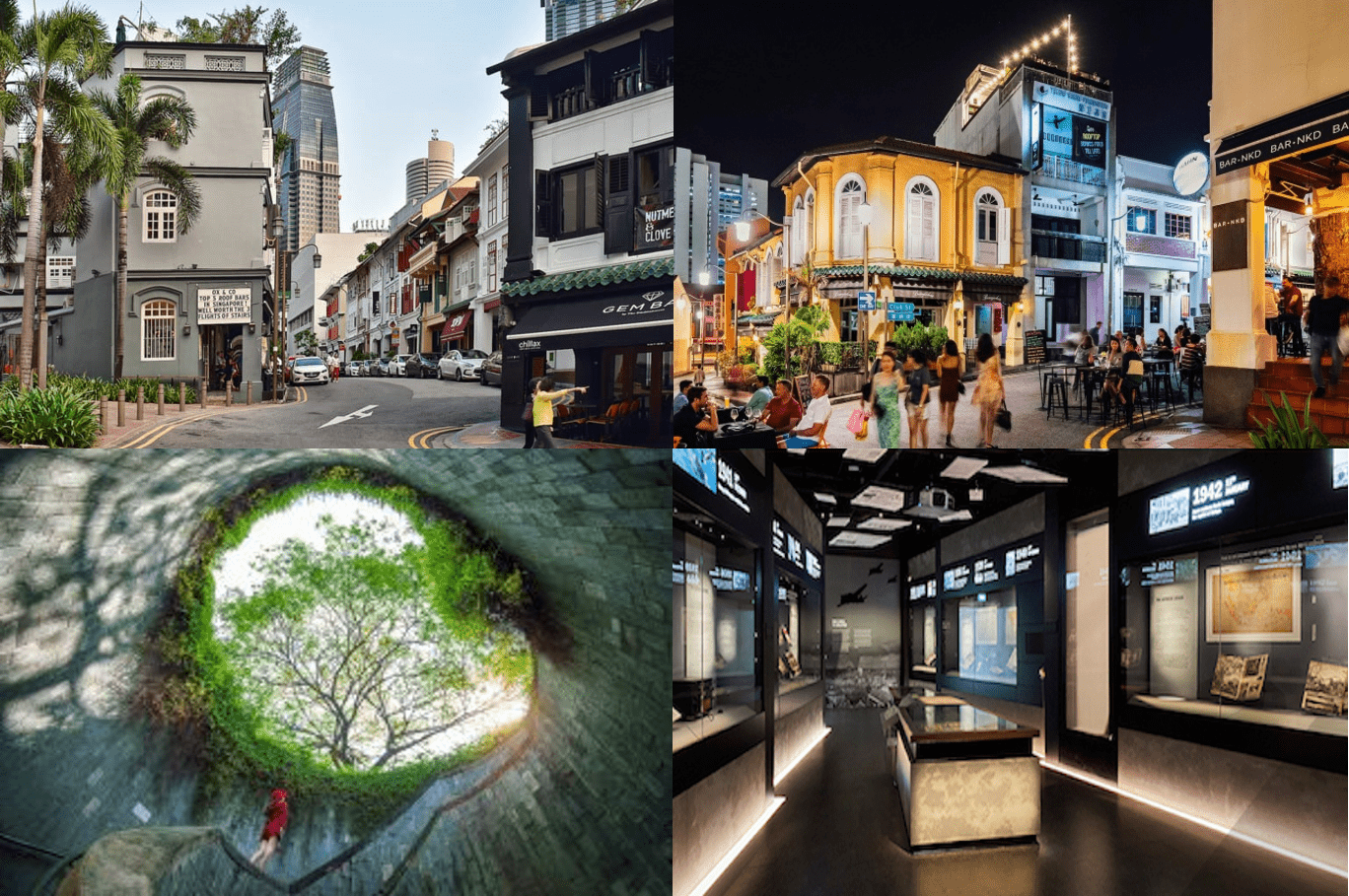 Photo by Honeycombers and Singapore Tourism Board

Now take that average weekend and turn it into something magical. Book a hassle-free, affordable reprieve and experience an unconventional staycation for yourself!