Staycation
Ways to Maximise Your SingapoRediscovers Vouchers
With $100 worth of SingapoRediscovers vouchers distributed to all Singaporeans above 18 years old, it is the perfect opportunity for you to look at Singapore with curious eyes and a fresh perspective.
Go beyond your usual haunts, challenge what you thought you knew about this city and discover hidden gems you may have never even heard of. You might be in for a pleasant surprise.
In this article, we've put together 6 ways for you to maximise your SingapoRediscovers vouchers to get the best value and experiences out of it.
Disclaimer: The information in this article is based on currently available information from Singapore Tourism Board (STB) and is subject to change.
1. Stack your vouchers with promotions, loyalty points and more
Did you know that many merchants have started running attractive promotions to encourage locals to rediscover Singapore?
Look out for seasonal promotions that are available only for a limited time, like our Room with Breakfast package. While we can't combine the usage of SingaporeRediscovers voucher with that of family and friends, promotions like this allow close ones to enjoy a good bargain together.
You can also use your SingapoRediscovers vouchers with existing vouchers, loyalty points or gift cards, as long the respective booking platform allows for it. Don't forget to check for applicable points or perks when carting out! We also suggest that you review the terms and conditions with your preferred authorised platforms before making a purchase.
The official Visit Singapore website has curated all the available SingapoRediscovers promotions on their page here so be sure to check it out.
2. Pick the right dates and book early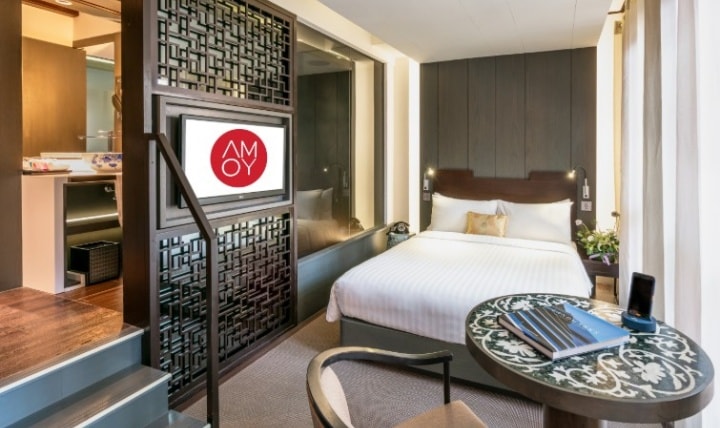 Pictured: AMOY, a hotel approved for staycations
The vouchers must be redeemed and used by 30 June 2021 so you have some time to plan ahead and select the dates of your choice.
If you select peak periods like weekends, school holidays or public holidays, do note that you might be faced with crowds or longer wait times due to the implementation of safe distancing measures
For places that require bookings, we suggest that you book at least 1 month in advance for peak periods.
For example, hotel room availability has been reduced due to the safe distancing measures required to keep you safe. An early bird catches the worm, so book well in advance to secure your choice and a lower rate!
3. Book a staycation package that has everything included
Pictured: Smith Marine Floating Restaurant
To really maximise the value of your voucher and save on the hassle of planning, consider booking a hotel package where everything has already been included for you! Many hotels have partnered with local attractions to offer all-in bundles that include complimentary meals and activities that you can enjoy during your stay.
Hotels are able to negotiate better rates with these partnered attractions, so it is more worthwhile to get a package rather than purchase each experience individually.
For example, we've partnered with Smith Marine Floating Restaurant to offer guests of Village Hotel Bugis an unconventional kelong dining experience. Two-way transport by land and sea is also covered in the package!
4. Look out for partnerships and tie-ups
Pictured: Nanyang Old Coffee
Find out if the experiences you are interested in have any ongoing partnerships discounts! Some places have partnered with local restaurants, retailers and other attractions to offer you exclusive discounts that will help you save even more.
For example, guests at AMOY can enjoy 10% off a coffee appreciation workshop at Nanyang Old Coffee during their stay while guests at The Barracks Hotel Sentosa can enjoy 20% off selected F&B outlets on Sentosa.
5. Include your little ones in your adventure
Pictured: Rail Corridor
Great news! Youths under 18 can now enjoy S$10 off tour and attraction tickets, making for a fun-filled family day out with additional savings.
Just remember to make the purchase through an adult Singapore citizen above 18 years old to enjoy the subsidised ticket. Click here for more details on the steps for redemption.
6. Pick one activity as the highlight and plan around it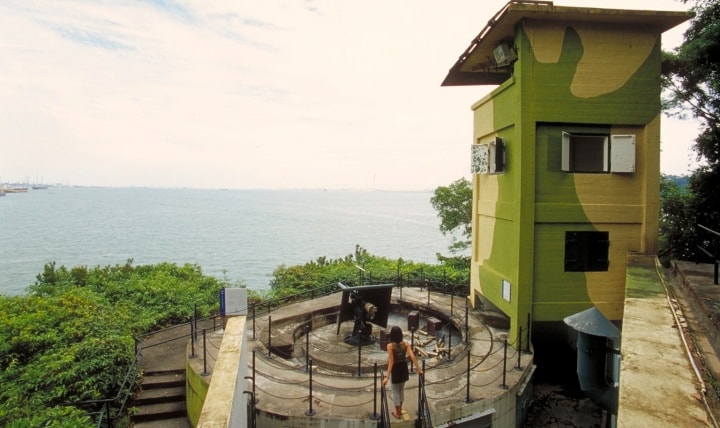 Pictured: Fort Siloso
With a mind-boggling array of choices available, it is easy to get overwhelmed with the number of things to do!
To help you decide based on the limited vouchers you have, pick either a hotel, attraction or tour that would be the highlight of your itinerary and could possibly take up majority of your budget! You can then plan all the other experiences based on the location and remaining budget.
For example, if you have been longing for a resort getaway, you might consider booking a relaxing stay at The Barracks Hotel Sentosa and then visiting free attractions nearby such as Fort Siloso and the newly-built Fort Siloso Skywalk, a treetop trail 11 storeys above ground.
Enjoy your planning!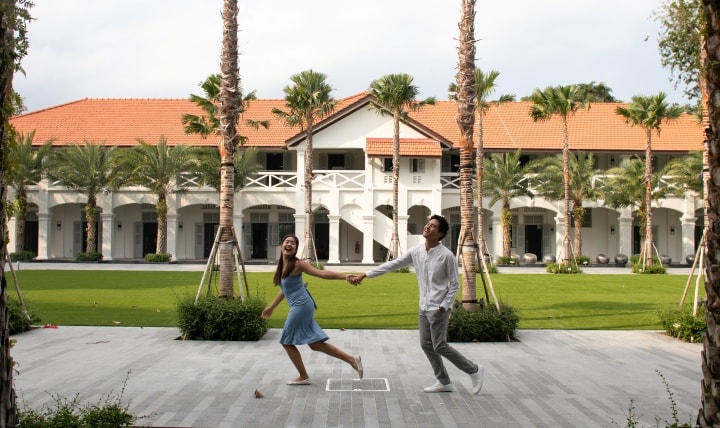 Pictured: The Barracks Hotel Sentosa, a hotel approved for staycations
There's no better time than now to rediscover this sunny island you call home to uncover sights and sounds you may have not known of before.
Till then, happy planning and check out all our available staycation deals here.
Quick links for reference:
SingapoRediscovers Voucher Redemption Process