Stay
Travel Hack 101: Don't Neglect the Hotel Website!
Review sites and third-party booking websites are a must visit for most modern travelers today. However, a must-visit website that most travelers neglect is the website of the hotel they intend to book!
If you want to ensure you fully enjoy your stay at a hotel, make sure to check out their website before making a booking. Here are 4 reasons why:
1. It is the most reliable source of accurate and important information
Room information
The website is the hotel's way of communicating necessary information to future guests of their hotel. For example, there might be ongoing refurbishments, certain limitations on room capacity or changes to some amenities. Hence, the information on the website will be updated regularly to ensure that guests get accurate information they need for their stay. While hotels provide third-party booking sites and review sites the information as well, they can be distorted or delayed in updating. Thus, always double-check on the hotel website before you book!
2. There are more likely to be rooms available on the hotel website
If you have been procrastinating on making a booking only to find that the room you've been eyeing is no longer available, check the hotel's website directly! Usually when a hotel is selling out fast, they will start to limit or close the room's availability on third-party websites to ensure that their own direct guests are able to get a room. Thus whenever you can't find the room you want on any other travel website, don't fret! There is likely to still be availability on the hotel website
3. You might come across exclusive rates or special perks
Different hotel deals and promotions
Different hotel deals and promotions When you've found your ideal hotel, head to the website to check out their deals! There might be some exclusive discount or special add-ons such as complimentary early check-in/checkout, that are not extended to guests who book on third-party sites. Hotels tend to offer these perks because when you have a direct booking with the hotel, it is easier for them to manage your booking and grant such perks to you. So, do your own comparison based on your needs to see which booking option will offer you the best value for money! Or if cost is your only concern, find out how you can get the lowest price online here!
4. You can get a preview of the hotel experience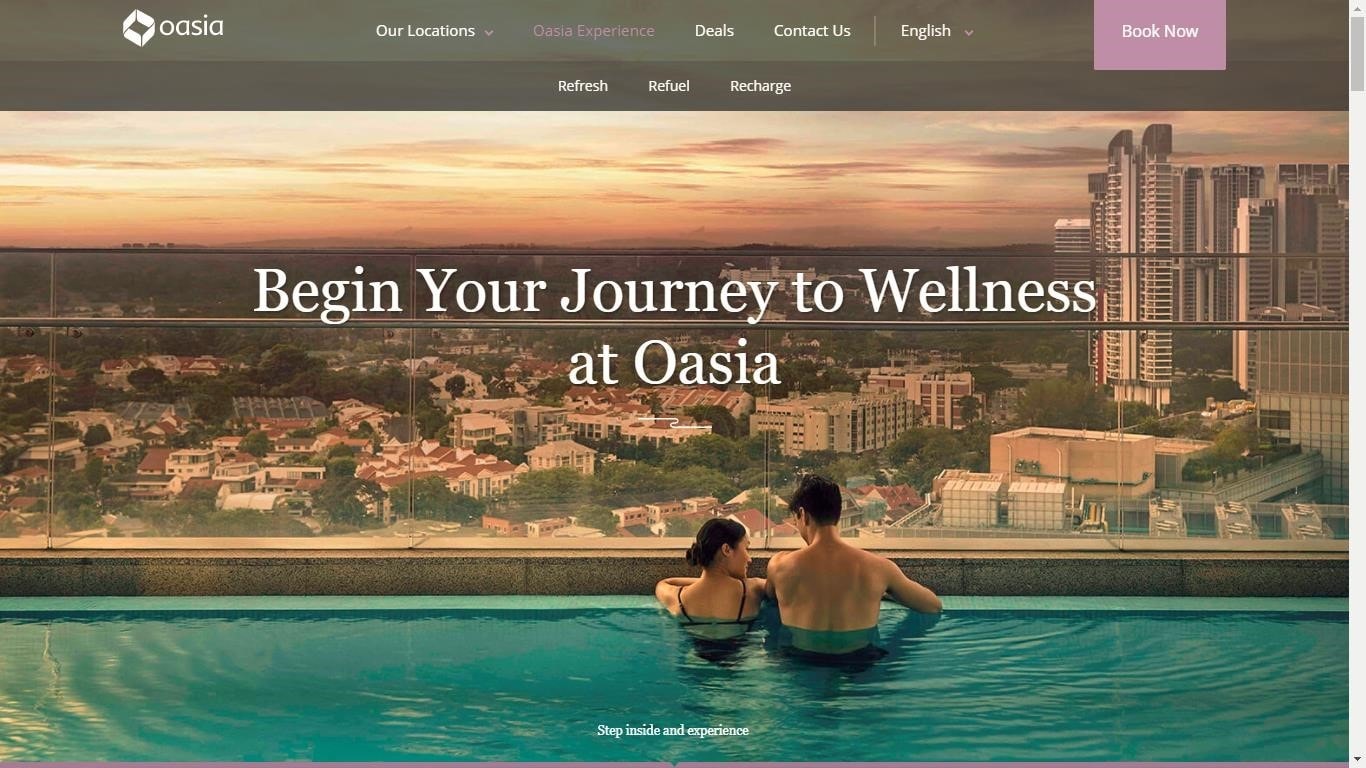 OasiaHotels.com
Think of the hotel's website as an online extension of the experience the hotel offers to guests. Rather than just a roof over your head for the night, most hotels try their best to offer a unique and memorable stay that will resonate with guests and keep them coming back. To ensure that the experience is one that you'll enjoy, check the website and learn about the hotel's unique points or browse their photo galleries. For example, if you're a wellness buff, check out OasiaHotels.com where you can learn about how the brand aims to ensure you are able to refresh, refuel and recharge on your stay. Looking for accommodation on your next trip to Singapore? Check out the deals we have to offer here!