Eat
Singaporean Carrot Cake: More Than What You'd Expect
While the name may be lost in translation, the savoury, sweet and rich flavour of carrot cake transcends all cultures and demographics.
As we all know, "carrot cake" in Singapore is a bit of a misnomer. The delicious dish is now so famous that even tourists who visit our shores join in the cacophony of "there's no carrot in carrot cake!" So what is it all about?
Carrot cake got its name from the daikon, known locally as "white carrot", which is preserved and mixed into the dish, and the steamed rice cake that is fried with egg.
Cai tau kway ("carrot cake" in the Hokkien dialect) comes in two distinct versions: black and white. Most people are partial to either version, with the black camp swearing by the sweet and succulent texture, while proponents of the white stand by the extra crispy crust that gives it a flavourful kick.
But as the lyrics go, it doesn't matter if you (choose) black or white, as long as you get ample wok hei – that lovely smoky char typically reserved for barbequed meat – in your cai tau kway. Here are our top picks for the exceptional carrot cake experience in Singapore.
1. Bukit Merah View Carrot Cake
True to tradition, this is the only stall in Singapore that still makes rice cakes from scratch. Insisting this is the only way to ensure quality, the 60-year old owner mills rice with an automated stone mill and steams the rice cake for his carrot cake. With this level of dedication to his craft, a taste of this carrot cake will transport you back in time, when the dish was made and sold from makeshift carts in Singapore.
Black or white: Black
Where to get it:
Bukit Merah View Food Centre
Blk 115 Bukit Merah View, #01-37
7am to 2pm, 6pm to 1am daily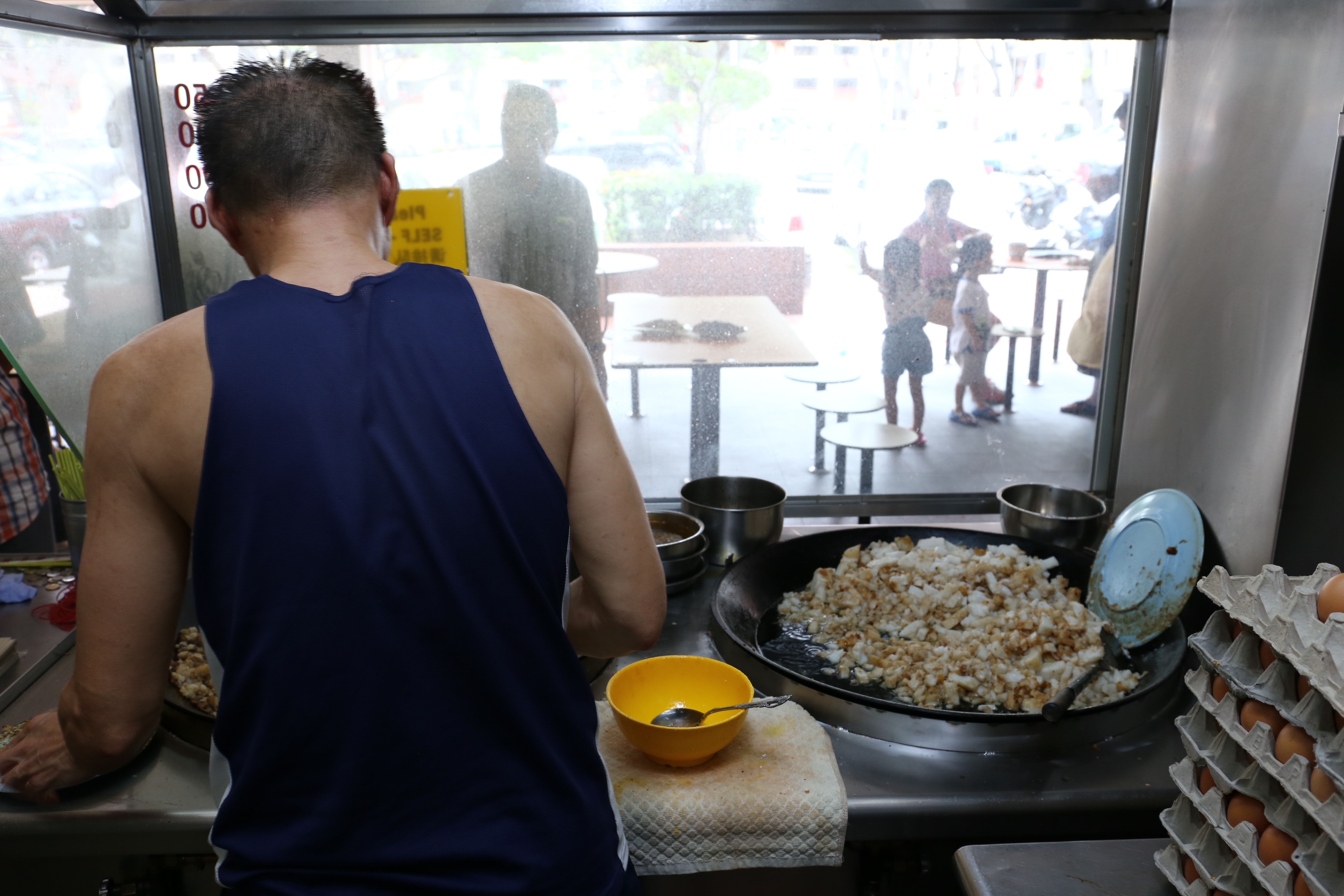 2. Lau Goh Teochew Chye Thow Kway
Long queues for this undisputed "King of Carrot Cake" began in the 1970s, and continue to this day at the present stall on Zion Road. Widely considered as the "pioneer" of the white carrot cake, he was credited for "inventing" the Singaporean carrot cake. The second-generation owner insists on processing the rice cake by hand and flavouring it with fish sauce, increasing its surface area so it picks up more of the deep complex flavour.
Black or white: White
Where to get it:
Zion Riverside Food Centre
70 Zion Road
12pm to 2.30pm, 6pm to 11pm
Closed on Tuesdays
3. Fu Ming Carrot Cake
Although he doesn't mill his rice, the owner of Fu Ming Carrot Cake insists on steaming his own rice cake to have control over quality. While most carrot cake hawkers concentrate on either version, he treats both with equal attention. Different frying techniques are employed for each version, to make sure the rice cake is in pieces of varying sizes. The chunks showcase the lovely texture and serve as a main vehicle for flavours, while the smaller attain a tasty char that adds a dimension of crispness.
Black or white: Both
Where to get it:
Redhill Food Centre
Blk 85 Redhill Lane
12pm to 12am daily