Staycation Reviews
How To Plan A Romantic Surprise
You've gifted her chocolates, flowers, candlelit dinners and more. How do you take it to the next level? Plan a romantic surprise at your favourite hotel, of course! It's the perfect way to celebrate all types of occasions and spend quality, uninterrupted time with the one you love. Here's a quick guide on how to prepare for one:
1. Choose the date
Popular occasions for most couples are Valentine's Day, Christmas Day and New Year's Eve. However, it is also important that the date is significant to the both of you – such as a birthday, anniversary or an important milestone.Or if you have no date in mind, plan it on a completely random date for a real surprise! Perhaps your partner has just completed a huge project at work? Celebrate their success with a romantic weekend together and take the time to kick back and relax with the one you love.
It'll be a date to remember.

2. Pick the hotel
Find one that matches the personality of your loved one or holds special meaning to the both of you.
Does your other half love nature? Head to a seaside hotel like Village Hotel Changi to wake up to lush foliage and a crisp sea breeze. Is your special someone a little quirky? Choose a boutique hotel like Quincy Hotel that comes with unique rooms and amenities. Or does she like a bit of pampering? Indulge in a Club Room that comes with exclusive privileges such as a private Club pool. Check out Oasia Hotel Novena for their popular Club amenities.
Or it could simply be a special hotel to the both of you — maybe you had your first date nearby or your wedding dinner in one of the ballrooms? Planning a romantic surprise there will make the memory even more special.



Quincy Hotel Lobby
3. Setting up the decor
To set the mood and make the surprise even more special, decorations are a must! Flowers, balloons, confetti, fairy lights, rose petals and more are all synonymous with a romantic surprise.

Thankfully most hotels are willing to lend a hand. While it varies from hotel to hotel, small-scale decorations like rose petals on the bed are usually offered free-of-charge. For a fee, they can add other items like stalks of roses and balloons. If you have a bouquet or card to be placed in the room, contact the hotel beforehand and provide them with the items to be placed in the room.
For even more elaborate decorations, book the hotel one night in advance to personally do your own setup!

|Oasia Hotel Novena Club Suite (Image credit: @shinedivas IG)
4. The Surprise
You might want to head out of your room after check-in and let the hotel know what time you will return to give them time to set up.
Bring your loved one for a romantic dinner at a restaurant nearby or within the hotel. When you return, your room should be all ready for your surprise – keep your phone or camera on standby to record the look of delight on your partner's face.
Congratulations, your surprise is a success! Enjoy the rest of your stay with your loved one as you make more wonderful memories together.
Looking for a hotel for that perfect surprise? Check out the exclusive deals available at our hotels!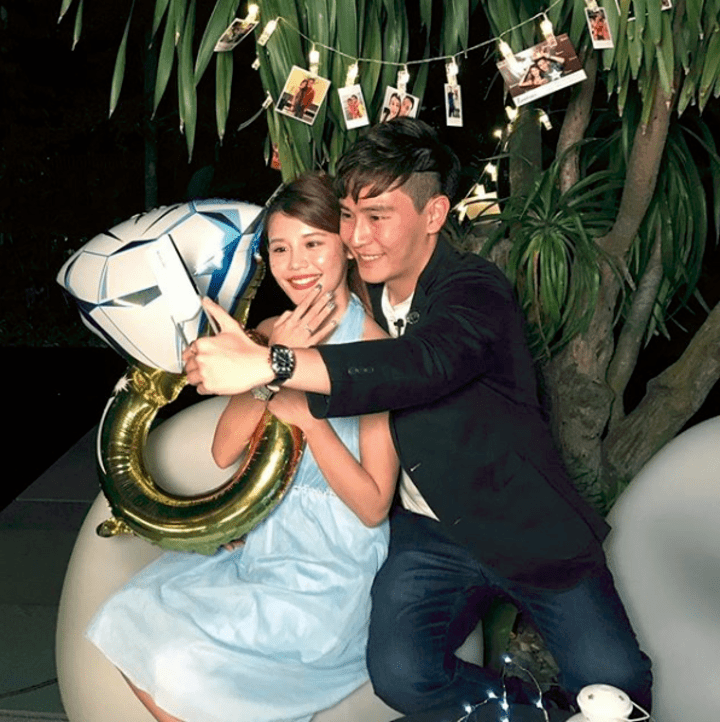 Proposal at Quincy Hotel (Image credit: @james_awyong IG)