Eat
Everything You Need To Know About Chicken Rice To Put A Singaporean To Shame
What does chicken rice mean to Singaporeans? Aseemingly innocuous question of "so which one is the best?" would certainly setoff a passionate debate among local foodies about our national dish. With hundreds of options across the island, you know chicken rice is more than just a tasty dish to Singaporeans.
Chicken rice today may only bear a passing resemblance to what Hainanese immigrants brought with them in the 1800s, but is the same "soul food" to us as it was to our ancestors. We never claim to have invented the dish, but like how "American food" is a hodgepodge of many migrant dishes that have evolved over the years, chicken rice is as Singaporean as it gets.
The typical Singaporean way to indulge in chicken rice is to drizzle a generous amount of sweet dark sauce onto the steaming rice, "dress" a chunk of chicken in the chilli sauce, and then heap a dollop of minced ginger on top of it. Don't dismiss these extras as mere condiments – they're as important to the dish as its main chicken and rice components.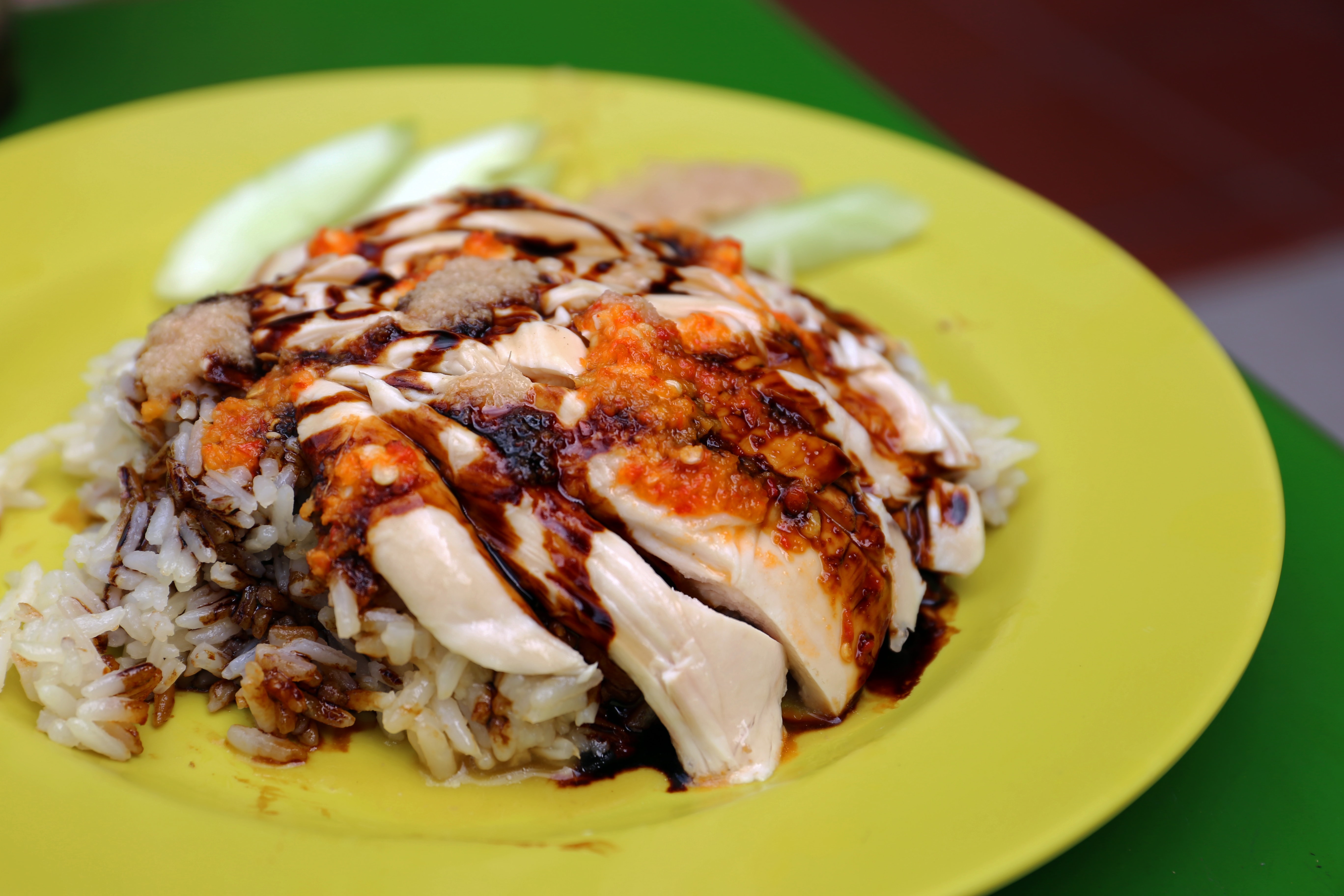 Now that you know how to chow down chicken rice like a local, do include these couple of stops into your foodie trail in Singapore!
Good Year Local Hainanese Chicken Rice Ball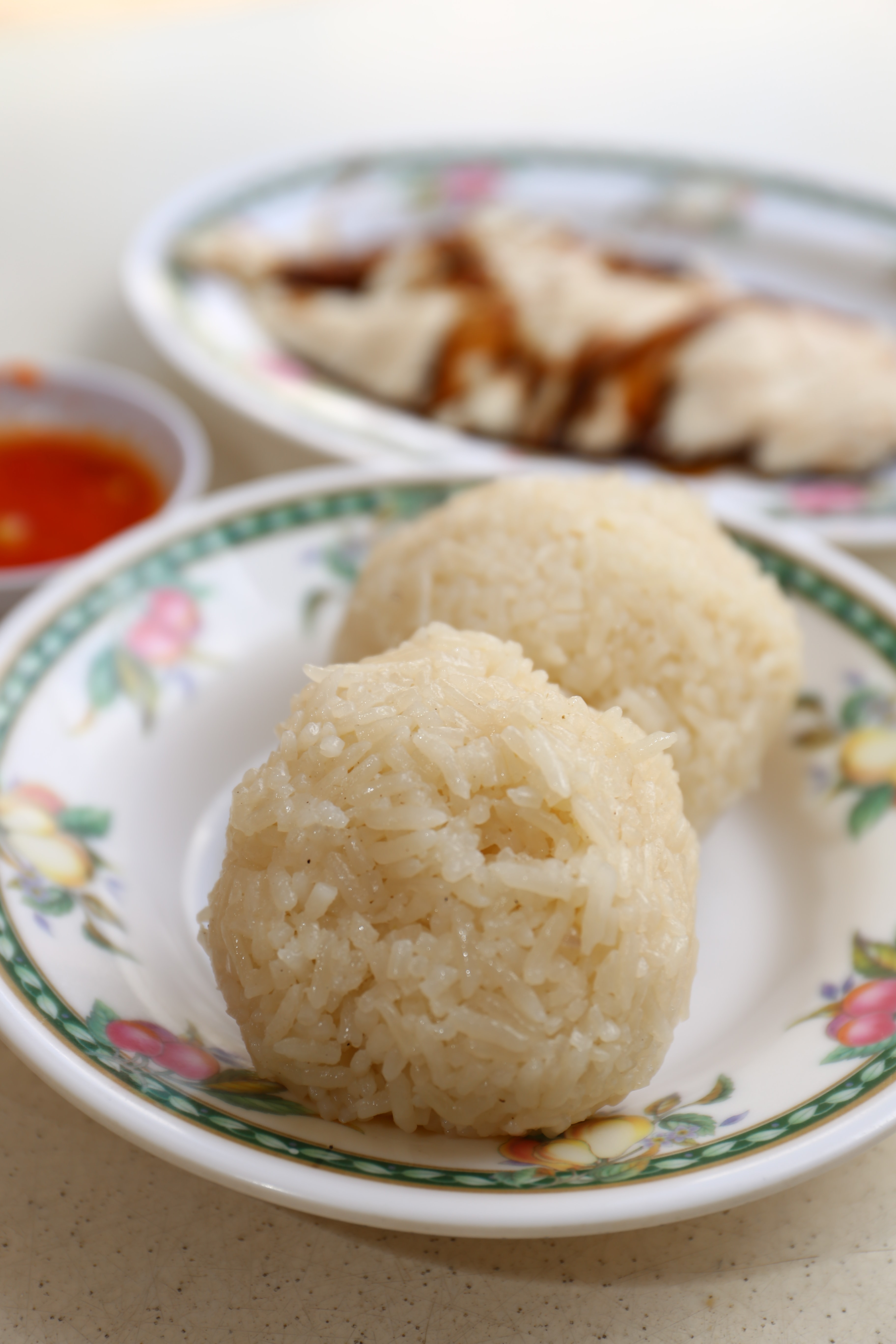 The one stall that sticks to the old school is Good Year Local Hainanese Chicken Rice Ball. Garlic and ginger-flavoured rice are moulded by hand into balls while piping hot. Unlike the original Hainanese tradition where boiled chicken is mixed into the rice balls, this stall serves them separately with a generous dribble of dark soy sauce over the former. You could eat the rice balls with a fork and spoon, or you could do it the Singaporean way by tucking into them using your hands!
Where it's at: 30 Foch Road, #01-02
Tel: 6296-9493
Opens: 8:30am – 4:30pm (Mon – Sun, except Fri)
Tian Tian Hainanese Chicken Rice
One cannot talk about chicken rice without mentioning the stall that is almost as famous as the dish itself – Tian Tian at Maxwell Food Centre. Celebrity endorsements of this illustrious brand name include Anthony Bourdain and Gordon Ramsay, the latter of whom challenged the owner of Tian Tian in a much-publicised cook-off and lost. Tian Tian's chicken rice may look and sound deceptively simple, but it delivers a crescendo of flavours that assault and reward your palate all at once.
Where it's at: 1 Kadayanullur Street, #01-10/11
Tel: 9691-4852
Opens: 11am – 8pm (Tue – Sun)