Explore
A Crash Course On Singaporeans: 5 Quirks Exhibited By Most Locals
Being Singaporean is about much more than inserting "lahs" into sentences, or putting on a poker face while taking public transport. You'll be surprised by these 5 Singaporean quirks only locals would know!
'Chope'-ing tables with tissue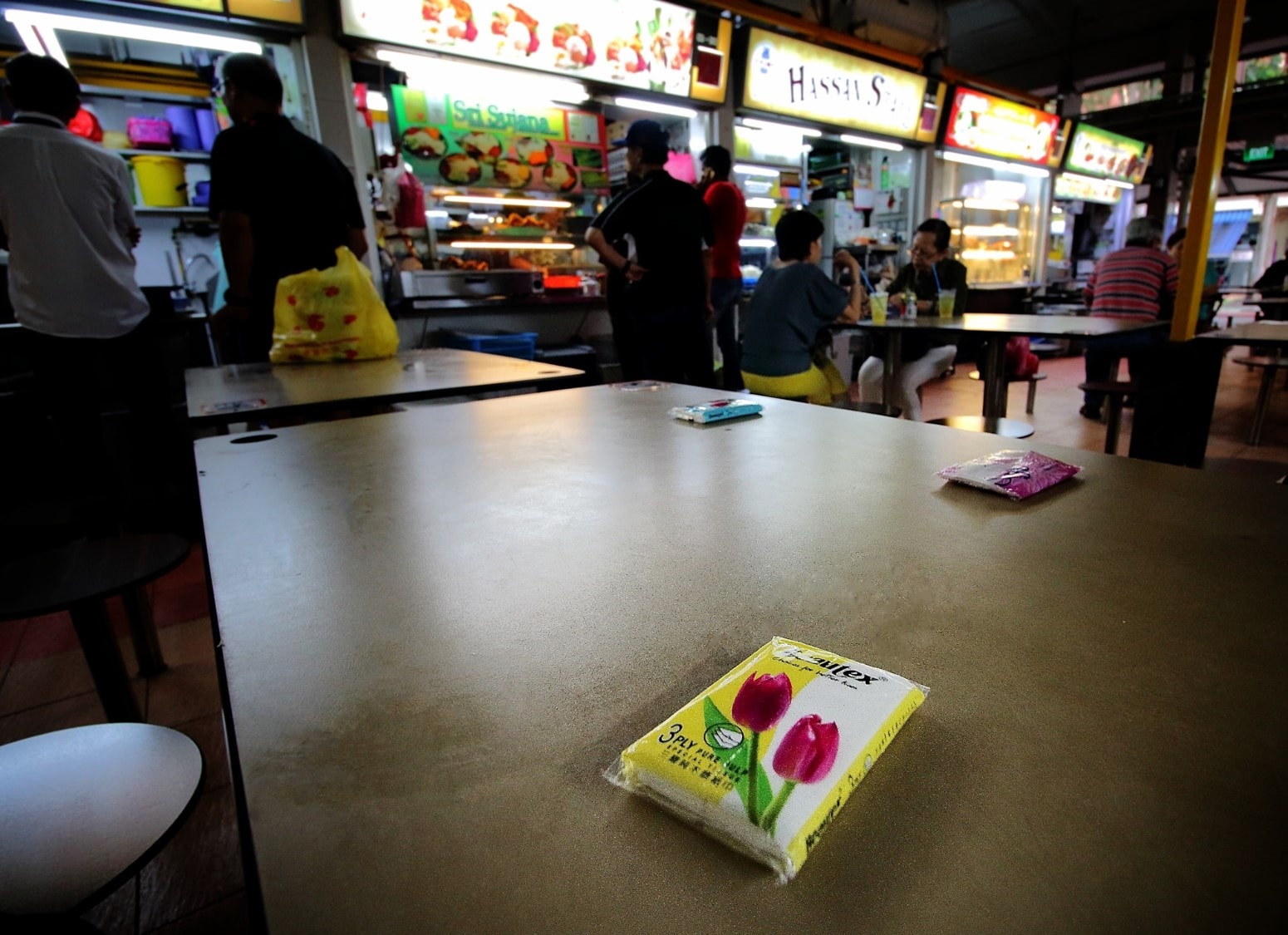 If you should come across pocket-sized packets of tissue paper lying around tables (and sometimes chairs) at the food court or hawker centre, it's telling you that you'll have to look elsewhere for a seat. Dining at self-service food courts and hawker centres is part of our daily life, but what happens during peak mealtimes when everyone is hungry for seats? This is how we 'chope', or reserve, our seats.
Accepting waiting in line as a way of life
You'd be surprised to learn that for a fast-paced society like ours, Singaporeans are least bothered about spending time and energy queueing up for items of perceived value – whether it's for our favourite hawker dish, Krispy Kreme doughnuts, or even Hello Kitty toys. It doesn't matter if we don't know what awaits us at the end of a long line. If others are waiting there, surely it must be for something worthwhile, right?
Addressing an older person as "uncle" or "auntie"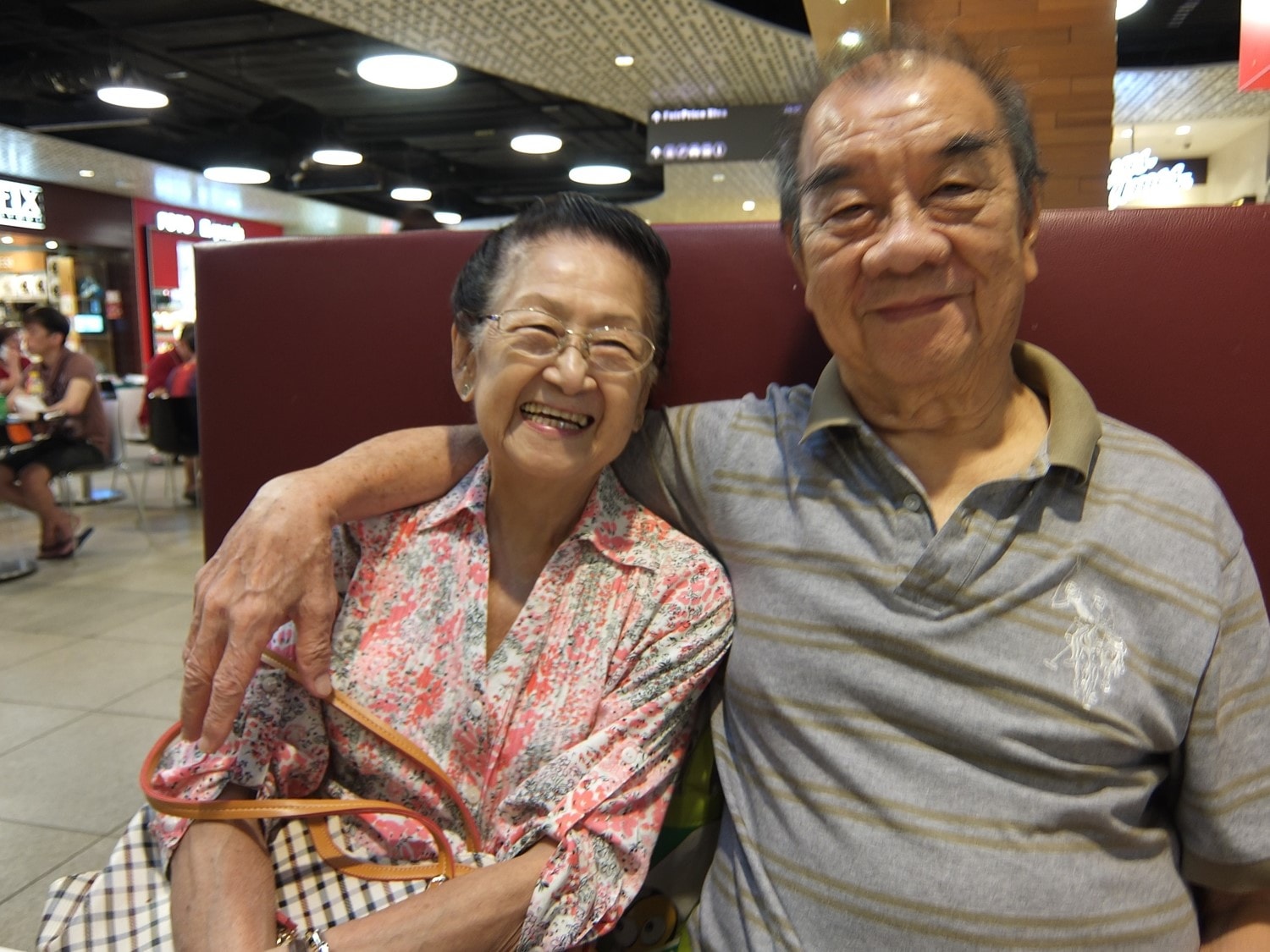 No, we're neither related to everyone in Singapore above the age of 40, nor trying to be rude. Addressing an elder stranger "uncle" or "auntie" is in fact how we show endearment. So the next time you're served by someone older, call him or her "uncle" or "auntie" and you might just be rewarded with an approving smile!
Enjoying English football at kopitiams
The Singaporean equivalent of a local pub, kopitiams, or coffee shops, are where we gather for our weekly fix of 'live' English Premier League action. Accompanied by a pint of ice-cold Tiger Beer and a plate of fried chicken wings from the tzi-char stall, catching a football game at the neighbourhood kopitiam is a cheap and convenient way to bond with friends. Truly, nothing quite like a big game brings out the passionate side of the usually reserved Singaporean!
Conversing in abbreviations
Saying "'Scuse me" or even an drawn-out "Scuse", instead of "Excuse me", is about being efficient, not lazy. For Singaporeans, communicating effectively is getting our point across with as few syllables as possible. But what happens when we can't shorten a word? We use acronyms, of course. Saying MRT, PIE, and ECP to your taxi driver, instead of Mass Rapid Transit, Pan Island Expressway, and East Coast Parkway, will get you to your destination a lot faster. You might want to keep in mind the ECP (East Coast Parkway) when travelling to and from the airport, as well as the CTE (Central Expressway) for getting into town.
AN ABBREVIATED GUIDE TO GETTING AROUND SINGAPORE
WHAT WE SAY
WHAT WE'RE REFERRING TO
WHAT IT IS
PIE, ECP, CTE, KPE, MCE
Highways in Singapore
Highways in Singapore are lovingly referred to through abbreviations because no one has the time to say "Pan-Island Expressway" while actually on PIE (pronounced P-Eye-E). Knowing the common expressways will definitely help you get around faster or at the very least, understand what the taxi driver is saying when they ask you if you prefer KPE or ECP.
MRT, LRT, SBS, SMRT
Public Transportation in Singapore
MRT and LRT are the railway systems in Singapore – Mass Rapid Transit and Light Rail Transit. MRT and LRT span the entire country with a total of 9 lines, and run from 5.30am to 1am daily. To get to places outside their reach, hop on the SBS or SMRT buses that stop by the bus stops dotting the streets across the country.

Tip: Purchase an EZ-link card at any MRT station or 7-Eleven store before taking public transportation to spare yourself the inconvenience of digging for small change.
ERP, IU, COE
Electronic Road Pricing, In-vehicle Unit, Certificate of Entitlement
If you're planning to drive in Singapore, be sure you are aware of ERP gantries and how they work. Whenever you drive through an active ERP, road tolls are deducted from a CashCard inserted into the IU. ERP charges tend to be higher in the CBD (Central Business District) and city areas, as well as during peak hours, so be sure to plan your taxi routes ahead of time and save yourself hefty charges!

Clickherefor an interactive map of ERP rates and gantries.
PS, 313, OC, Ion
Malls in Singapore
From left to right – Plaza Singapura, 313@Somerset, Orchard Central and Ion Orchard. These are popular malls located in the city that you don't want to miss. Enjoy a great variety of stores, brands, and restaurants when you shop at any of these!
GST, eTRS
Taxes in Singapore – Goods and Service Tax, Electronic Tourist Refund Scheme
Always check your receipts before you pay; taxes should never go beyond 17% - GST is a standard 7% for all shops in Singapore, and occasionally this is accompanied by an additional 10% service charge.

To get the tax refund through the eTRS, check out the terms and conditionshere.
NDP, GSS, SG50
National Day Parade, Great Singapore Sale, Singapore50
Two great events are coming your way! While we have an NDP every year, this year's promises to be particularly exciting, as we're celebrating SG50, Singapore's 50th Anniversary. GSS, on the other hand, is an annual, countrywide sale, so huge discounts are the norm across retail and F&B outlets. As Singapore celebrates her 50th year of independence in 2015, find the best bargains, events, and celebrations!